Via Domain comes the self-evident:
Doctors are urging governments not to compel Australians to get a COVID-19 vaccine, warning the fast-tracked approval process could create a risk of harmful side effects.

Australian Medical Association President Omar Khorshid said while the peak body was "very supportive of vaccination generally because of its extensive science behind the safety, it's not going to be the case for a COVID vaccine, at least initially."

Dr Khorshid said tying vaccination to access to services such as childcare, school or social security payments, as state and federal governments do with paediatric vaccines under 'no jab, no play' and 'no jab, no pay' laws, could not be justified with a brand new COVID-19 vaccine.

"We have to acknowledge it is a rushed approval process and even if the phase three trials on this Oxford vaccine go really well, it's still not absolutely proven that it is safe, not as proven as is normally the case," he said.

"That does increase the risk that there might be rare side effects … that we just don't know about."

…Dr Khorshid said it was his expectation that a COVID-19 vaccine would initially only be approved for adults.

"We do know that children's responses to vaccines are different to adult responses and the long-term risks for a child are much greater than they are for an elderly person," he said. "If there is some kind of immune response or strange issue then the potential for harm is much greater in children."

He backed calls for the federal government to establish a no-fault vaccine injury compensation scheme before rolling out a COVID-19 vaccine.
Deutsche last week scoped vaccines:

And BofA summarised the challenges:
1. Partial success. Talking to healthcare analysts, success in finding a vaccine is not a binary outcome. Vaccines can be approved even if they only provide protection for half of the people taking them, they may prevent serious illness rather than prevent infection altogether, immunity may not last long, particularly if the virus mutates frequently, and side effect may be prohibitive for some vulnerable groups. Distributing a vaccine that either doesn't work or ends up with serious side effects could damage the economy more than having a long delay in finding a vaccine.

2. Vaccine nationalism. There is already a scramble to be first in line for the vaccine, with a number of countries lining up supplies for one or several of the candidate vaccines. Here, BofA worries about history repeating itself. Early in the crisis there was a similar scramble for masks and other supplies, with a variety of efforts to hoard supplies. Will this compromise the efficiency of production and distribution across global supply chains?

3. Vaccine phobia. Even in the best of times, many people refuse to get a flu shot. Americans seem particularly skeptical about public health policy. If masks are unacceptable, what about shots of a brand new drug? A RIWI survey in June and July found big differences across countries (Chart 1). This would suggest that if anything, the initial take-will be very slow. After all, there have been a lot of confusing public health messages, particularly in the US. Yet even BofA admits that "such caution is to some degree warranted, with the vaccines being rushed to market without knowledge of the long-term side effects."
I expect a slow and troubled roll-out of vaccines for markets. That said, before we get there, the risk of a vaccine tantrum in yields is very real. This would likely involve a bond back-up and violent rotation out of tech stocks into cyclicals that may well net out as falling stocks.
Then we enter the great reckoning as stimulus rolls off to boot.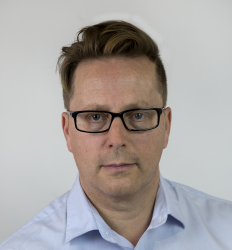 Latest posts by David Llewellyn-Smith
(see all)