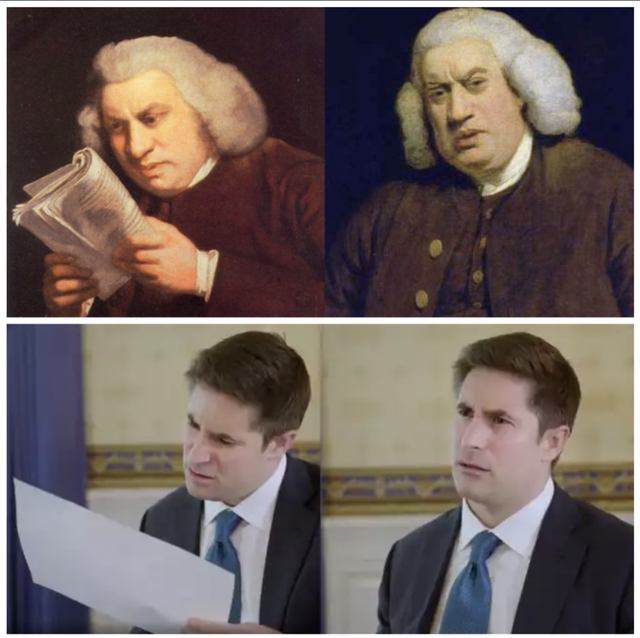 by Chris Becker
Asian stock markets are quite mixed going into the tail end of the trading week, with all eyes remaining on the big moves in precious metals with gold maintaining and then pushing well above the $2000USD per ounce level with silver again re-engaging its own little bubble, currently zooming past the $26USD per ounce level: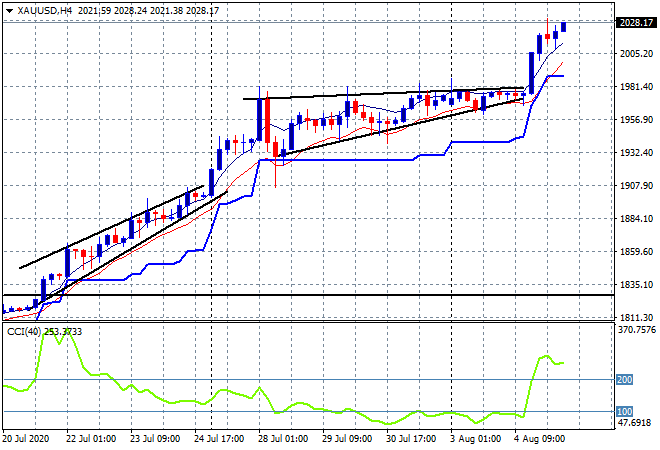 In mainland China, the Shanghai Composite is having another scratch session, unable to get anywhere and ready to close only a handful of points higher at 3373 points, while in Hong Kong the Hang Seng Index is still advancing to be up 0.3% to 25030 points. Japanese stocks are slipping however, with the Nikkei 225 falling 0.3% to 22514 points as Yen buying sees the USDJPY pair fall back to its Monday morning starting price just above the mid 105 level as this bounceback stalls: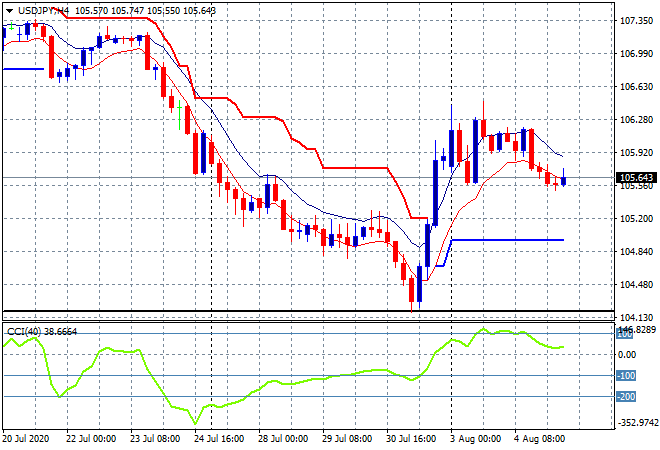 The ASX200 eked out a very weak session today, unable to make any headway as bank stocks tumbled, with the index falling 0.6% to close a hair above the 6000 point level. Meanwhile the Australian dollar continued its own little surge making solid gains until late this afternoon, almost reaching the 72 handle as it followed other commodities higher: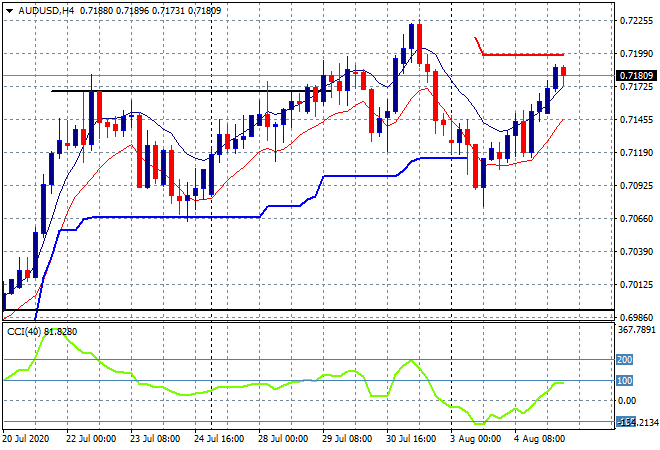 Eurostoxx and S&P futures are lifting again, both up 0.3% or more, with the latter ready to exceed the 3300 point level as the tech stock bubble continues to inflate: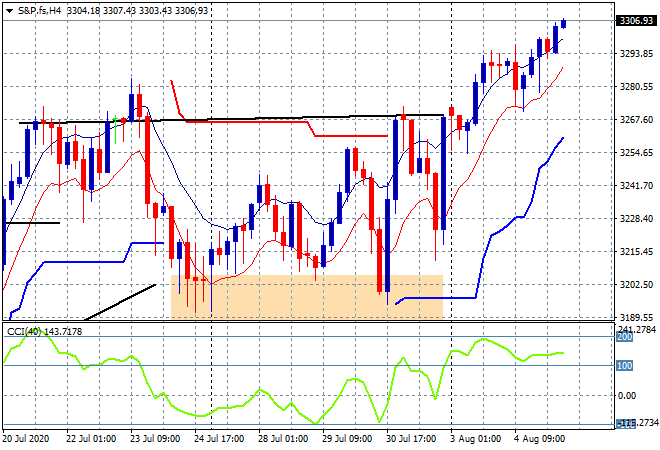 PS: that Axios interview was the funniest shit I've seen all year – if reality was a comedy….well done Jonathan Swan for holding truth to power.
Latest posts by Chris Becker
(see all)