More nice work from Alan Kolher today:
As things stand the temporary lifting of the ban on trading while insolvent is due to end on September 27 and loan repayment deferrals were due to end at the same time but have been extended… up to a point.

…The JobSeeker coronavirus supplement goes to 1.6 million people and will be cut from $550 per fortnight to $250 on September 24 and then to zero on December 31. That is, unemployed people on the dole are set to go back to living on $40 a day from January 1.

On September 28, the JobKeeper payment will be cut from $1500 per fortnight to $1200, cut again to $1000 on January 4 and then to zero on March 28. Figures from the Treasury show that 728,640 organisations have enrolled for the JobKeeper scheme, covering around 4.7 million employees, or 35 per cent of the workforce.

Meanwhile, the temporary amendment to the Corporations Act allowing directors to trade while insolvent and ignore letters of demand ends the day before the first JobKeeper cut. There has been no word from the government about extending it.

…If the government, the RBA, APRA and the banks have not already got a joint team of data scientists locked in a room somewhere investigating that now, before those things actually happen, the question is: what the hell are they doing?
Sipping tea, as usual. Australia is different.
What is happening for certain is the banks are training up an army of knee-breakers, at Domain:
Macquarie Group executive Greg Ward says front-line bank staff face the toughest period in decades, as they prepare to deal with struggling customers who cannot resume their mortgage repayments after an emergency pause.

With repayments due to restart shortly on a wave of deferred loans, the Macquarie veteran says he has recently been working through the bank's guidelines for dealing with customers in financial distress, in anticipation of what lies ahead.

…"It's a reality that some people were already in a tight situation before this (the pandemic), and this has made it sort of worse," Ward says.

Mortgages on deferral have declined from a peak of about 12 per cent of its portfolio to 10 per cent, he says. In business banking – where it also targets some niche industries – it has been surprised at the resilience of at-risk sectors, such as car dealers and real estate agents.
Not for much longer.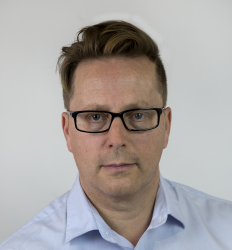 Latest posts by Houses and Holes
(see all)