The hopes of a single vaccine ridding the world of COVID-19 have been dashed with genome sequencing confirming that a Hong Kong resident has been been infected by two different strains.
The 33-year-old IT worker had initially contracted the coronavirus during the first wave, and subsequently recovered in April. He then tested positive again in August, after travelling through Spain and the UK.
It is the first confirmed case of a COVID-19 patient contracting the virus for a second time, as previous claims of reinfection have been traced back to the initial illness or have not been scientifically proven:
The discovery is important because it adds to growing concerns that antibodies in some patients may only last as little as four months.

Researchers from Hong Kong University's microbiology department said the case also casts doubt over whether herd immunity can ever eliminate the virus, and suggests vaccines won't offer a lifetime shield against the disease.

The scientific community on Monday said the development was concerning but unsurprising given COVID-19 is a new disease and very little is known about how it behaves…

The man's asymptomatic status may give medical experts hope that reinfections will be less severe, however asymptomatic carriers are still able to pass on COVID-19 to others.

"This case illustrates that reinfection can occur just after a few months of recovery from the first infection," the Hong Kong team said.
So, it looks like COVID-19 behaves like the influenza and constantly mutates into more and less severe strains. This could mean annual vaccinations; albeit with people developing antibodies once initially effected and recovered, making it no longer a "novel" virus.
Welcome to the new world. Thanks China.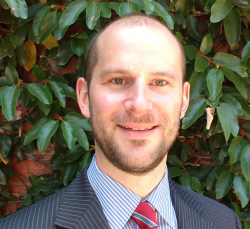 Latest posts by Unconventional Economist
(see all)