Via the FMG true believers:
Sitting atop a cash machine disguised as Australia's third-largest iron ore miner, Fortescue Metals Group chief executive Elizabeth Gaines was justifiably emphatic about the importance of Australia's increasingly testy trade relationship with China.

"We can't lose sight that we are a trading nation," she implored, adding that the miner "didn't need to remind anybody" – here's looking at you Canberra – about the importance of the bilateral relationship, when asked about the frosty ties between Australia and China.
Forthcoming soon will be the Twiggy Forrest Boyer Lectures which will say the same thing over and again.
The problem is, FMG is fighting the tide. Australia has not forgotten it is a trading nation. But nor has it forgotten that it is a democratic nation:
And that is FMG's problem. It is now obvious that Beijing will not do business with a democratic Australia. Instead, it will seek to destroy its freedoms via the sharp power tools of bribery, co-opting business, trade bullying and controlling the ethnic Chinese diaspora.
At first, this will only damage iron ore exports via Beijing seeding global competition. The CCP needs Aussie iron ore for now.
But that is before we get into geopolitical considerations of what ANZUS will do to iron ore when it confronts the reality of Australian made bullets and missiles killing its own as the Cold War turns hot in the years ahead. The US will eventually stop the iron ore trade. It is such an easy way to smash the CCP.
Canberra is willing to take the CCP bribe to a point. But this emerging political reality limits it. Labor is currently unelectable because it is on the wrong side of that boundary.
Unless Twiggy and Gina at some later date want to fund a private army of mercenaries to take on the ADF and US Marines, perhaps in conjunction with the People's Liberation Army and a WA secession push, then they face a simple choice. Risk everything or get out while the going is damn good.
Basic risk management says that they should float pronto.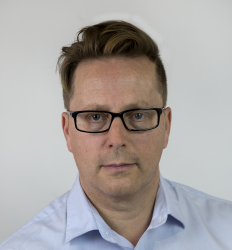 Latest posts by David Llewellyn-Smith
(see all)