Iron ore prices for August 6, 2020:

Spot scorcher. Paper too. Steel is muted but OK.
OK, so get this:
Rising car and excavator sales in China further buoyed sentiment, analysts at Beijing-based Sinosteel Futures Co Ltd said in a note.

"Good car sales data shows that domestic demand is improving, and excavator sales also mean that the construction machinery industry and infrastructure are improving," they said.

China's automobile sales volume in July was estimated at 2.08 million, up 14.9% from a year earlier, while excavator sales increased more than 40%, they said.

Steel mills continued to ramp up output in anticipation of increased domestic demand with the end of the wet season in southern and eastern China, lifting physical prices to 12-month highs.

Benchmark 62% iron ore was at $116.50 a tonne on Wednesday, SteelHome consultancy data showed. SH-CCN-IRNOR62

Average daily crude steel output among the 97 member-mills of China Iron and Steel Association rose 1.6% over the last 11 days of July to 2.17 million tonnes, from mid-July level, according to Mysteel consultancy.
Steel output is now insane: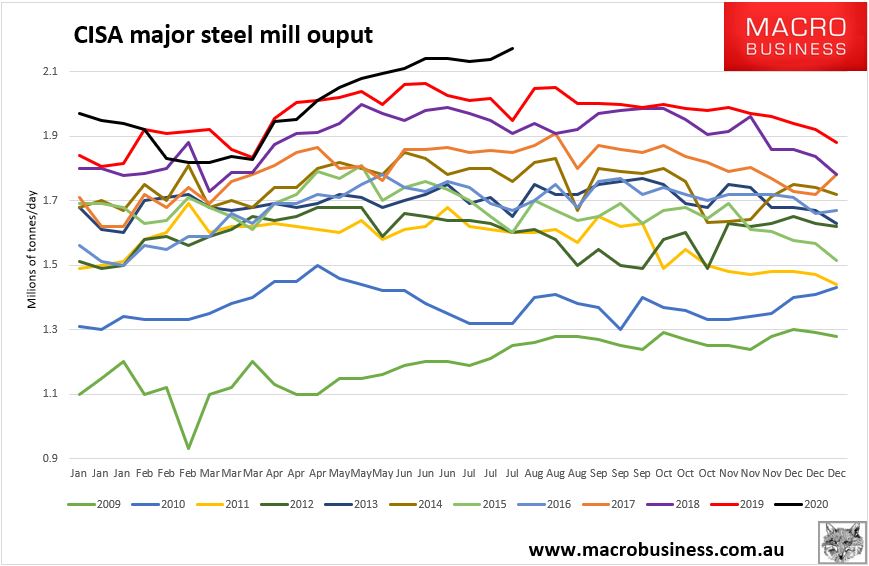 But that is not why iron ore is tearing higher. Steel inventories are also insane:

I'd guess underlying demand has the iron ore price at around $90-100. What is driving the price wild now is this: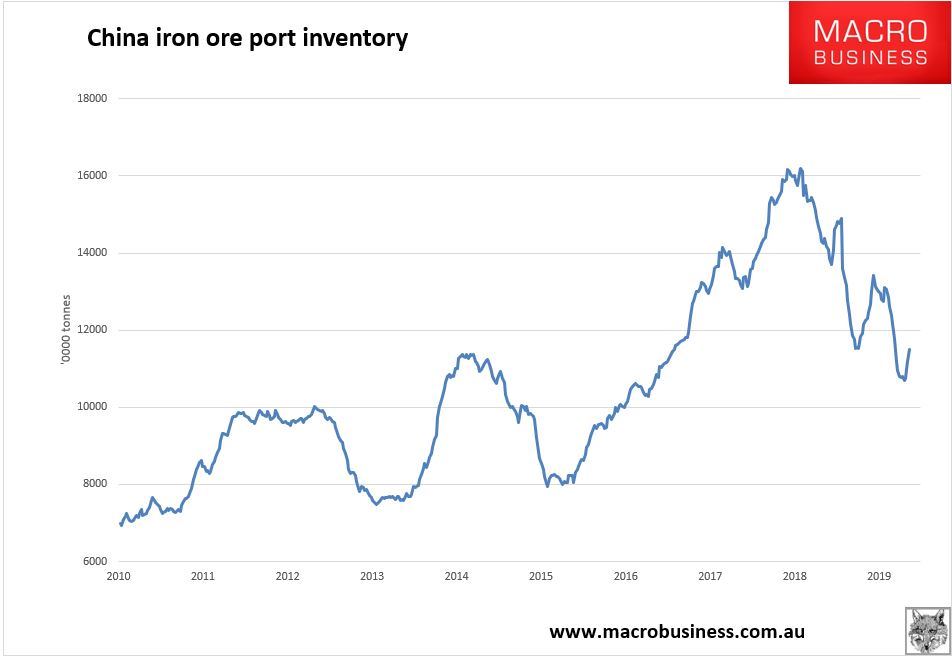 China is short of iron ore and is restocking. This is sending apparent demand bonkers. How long does it go?
Another six weeks probably. Then we'll see drawdowns into September/October.
But at that juncture, iron ore inventories would still be lowish at around 130mt so it would resume into Q1 next year and maybe peak at around 150mt sometime around then.
So, my target of $130 is within reach. It may stay there a while (or go higher) then fall, then rebound into year-end.
Somewhere around March 2021, we might see the whole thing come crashing down as restocking ends and Vale returns volumes.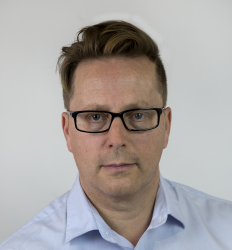 Latest posts by David Llewellyn-Smith
(see all)