Locally owned video-on-demand streaming service, Stan, is an Australian success story.
Since its formation in 2014 as a joint venture between Fairfax Media and Nine Entertainment, Stan has enjoyed strong growth. It reached 4.4 million subscribers as at May 2020, according to Roy Morgan, and is quickly catching up to local stalwart Foxtel: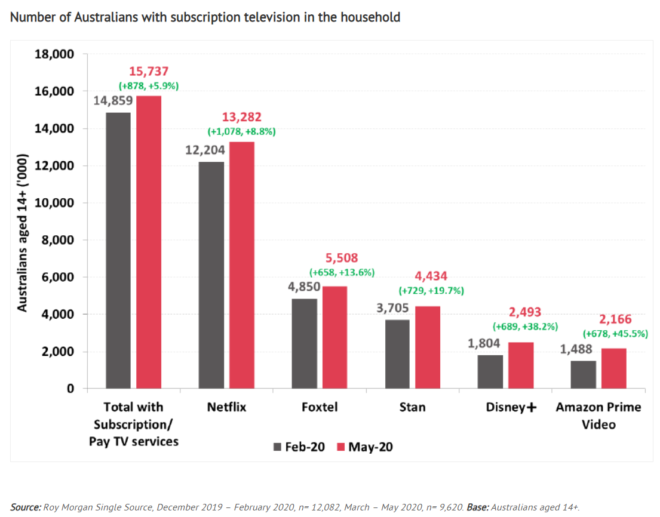 Despite this explosive growth, Stan's future is looking shaky.
In November 2019, Stan lost Marvel content when Disney Plus launched in Australia.
In May this year, Stan lost its bid against Foxtel for exclusive rights to stream Warner Bros, HBO, HBO Max and WarnerMedia content. In the process, Stan also lost some WarnerMedia programs from its platform.
Then in June, Stan lost its exclusive deal with ViacomCBS to stream Showtime content. As a result, Stan will be forced to de-list around 500 hours worth of content from its service at the end of this year.
To add insult to injury, ViacomCBS has announced plans to launch in Australia next year, thus adding even more competitive pressure to an already crowded streaming market:
ViacomCBS Networks International has unveiled plans for a premium SVOD service for all audiences, underpinned by major output deals with Showtime and CBS All Access and a "super-sized" selection of content from ViacomCBS brands including CBS, MTV, Comedy Central, Nickelodeon and some first-run Paramount films.

The new platform, which was discussed by ViacomCBS CEO Bob Bakish on the company's earnings call on Thursday, will offer exclusive premieres of all Showtime titles, including new series "Halo" and "American Rust," as well as CBS All Access originals like "Guilty Party" and "The Harper House." To date, many of these originals have been sold to third-party global platforms and broadcasters in hugely lucrative output deals, and questions will now be raised about the future of these pacts.
Stan desperately needs to secure content deals to bolster its catalogue. Failure to do so threatens its very survival in Australia's increasingly crowded online streaming market.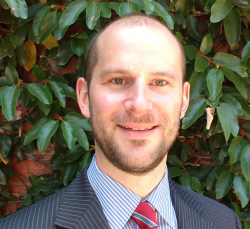 Latest posts by Leith van Onselen
(see all)