SQM Research managing director, Louis Christopher, has given another bearish assessment of the Australian property market in an interview with Ross Greenwood (below):
"It's already playing out. We are already recording property price falls… The epicentre of this downturn appears to be Sydney and Melbourne… Melbourne's recording the largest falls…

"So far the downturn has been orderly. There hasn't been a lot of forced activity. We believe that the moratorium provided by the banking sector on borrowers that cannot meet their monthly mortgage repayments has contributed to minimal forced sales activity.

"The question is, of course, going forward will it continue?…

"They [the banks] will have to write-off a lot of loans. They will also have to start calling in some loans where they are fully aware there's no chance of seeing the borrower repay that mortgage…

"I think what is going on right now is the banks are restricting new lending in some ways. They've probably lowered the LVR for new borrowers… We know there's been a big fall in housing finance approvals… So, sooner or later, the ledger has to be squared off for the banking sector and there are negative ramifications for the housing market when it does…

"It's very likely that we are going to see many SMEs around Victoria not make it through… they may well respond by selling their home… I am anticipating that we are going to see further increases in listings…
This follows Louis Christopher's recent prediction that Sydney and Melbourne property could fall 30% in value as government stimulus measures and bank mortgage repayment holidays end.
NAB chief economist, Alan Oster, was also interviewed by Greenwood. Oster believes the Australian property market is in "deep trouble" and predicts 10% to 15% falls for residential property on the back of the sharpest recession in living memory:
"When you look at house prices, our expectation is 10% to 15% down. And the main reason is the two big drivers. Number one population. I don't think that you are basically going to open up international migration for at least the next 12 months, so that means population [growth] halves… And the second thing is unemployment. Normally when unemployment goes above 8%, you are in deep trouble.

"And all those things are going to pull the housing market down… [But] the one area I am particularly worried about is commercial property. For me, I think Zoom is permanent in terms of people working from home… The vacancies in some of the [CBD] areas, I think there is already massive oversupply.

"I think there are some asset prices out there that are going to have serious adjustment downwards".
MB is obviously bearish on Australian property, especially around Melbourne and Sydney, due to:
High unemployment and falling incomes once government welfare support is wound back from October and ended altogether in the new year;
Collapsing immigration;
Rising housing supply due to new construction continuing to flood the market and the dumping of short-term rentals (e.g. Airbnbs) onto the long-term market;
Collapsing rents, especially in Sydney and Melbourne, due to falling demand (immigration) and rising supply;
The end of mortgage repayment holidays and rising forced sales; and
Banks restricting lending due to concerns around unemployment and borrowers' ability to repay their mortgages.
Falling property prices look certain given the circumstances. The only question is by how much?
The future is increasingly bleak for those wanting, or needing, to sell their house. @NAB Chief Economist Alan Oster & @SQMResearch Louis Christopher break down housing's future … plus a bit of a recessionary survival guide.https://t.co/UmDX3HvQ93

— Ross Greenwood (@Ross_Greenwood) August 4, 2020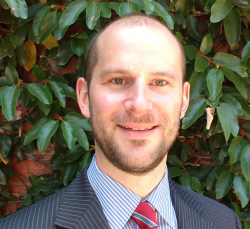 Latest posts by Leith van Onselen
(see all)