After last week flagging that Sydney and Melbourne property are facing potential 30% price falls, SQM Research managing director, Louis Christopher, has warned that "crunch time" is approaching for the property market as government stimulus measures and bank mortgage holidays end:
SQM Research managing director Louis Christopher said the housing market was "falling as we speak"…

"You will see increasingly over the next three months, that people will need to sell either because they have been prompted by their bank or they have lost their job and don't want to be prompted"…

Mr Christopher expected prices to continue to fall over the coming months and said October would be the "crunch time"…
AMP chief economist, Shane Oliver, agrees:
"We are still in the twilight zone with government support and bank payment holidays protecting the market"…

"I expect ongoing weakness and falling prices as higher unemployment, lower rent and immigration impact [on the market]."
It is easy to be bearish in the current environment. One only needs to look at the perfect storm facing Australia's property market, including:
High unemployment and falling household disposable incomes as government welfare support is unwound from October and cancelled altogether in the new year;
Collapsing immigration as Australia's international border remains closed;
Rising housing supply as the huge pipeline of apartments under construction flood the market, alongside the dumping of short-term Airbnbs onto the long-term rental market;
Collapsing rents, especially in Sydney and Melbourne, due to falling demand (immigration) and rising supply;
The end of mortgage repayment holidays; and
Tightening credit availability (despite falling mortgage rates) as lenders become increasingly skittish about borrowers' ability to repay.
Price falls look certain in such an environment. The only question is by how much?
The big risk remains that Australia's army of negatively geared investors – sandwiched between falling income (rents) and equity (property prices) – sell en masse, creating a feedback loop of falling prices.
If such a scenario eventuates, then Australia faces its biggest property price correction in living memory.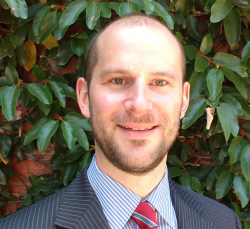 Latest posts by Leith van Onselen
(see all)