The market will respond. With the Australian Government's protected gas cartel driving power prices mad from 2015 guess what? At Bloomie:
Australians' fervent embrace of rooftop solar is forcing the grid to become more flexible.

The shift has carved out daytime demand for traditional generation and caused bigger fluctuations in electricity use across the day, the Australian Energy Market Operator said in its annual report on the long-term outlook for the grid. With a number of coal power plants set to retire over the next decade, lithium-ion batteries, pumped hydro and improved transmission infrastructure will play a key role in filling the gap, it said.
Sure, some of this is inventives and climate change, too.
Ironically, the solar boom left us even dependent upon gas turbines that can switch on and off quickly which has rendered southern states unreliable. From AEMO:
Key insights
• The forecast level of expected USE is below the reliability standard in all regions in 2021-22 (T-1).
• Absent additional investment, USE is forecast to increase to above the IRM, and below the reliability standard, in New South Wales in 2023-24 (T-3) after the retirement of the Liddell Power Station.
• The increase in forecast expected USE in New South Wales after the retirement of Liddell has moderated since the 2019 ESOO, partly due to the planned commissioning of the QNI Minor50 augmentation by December 2022. Despite this, in the absence of further actions, there remain high risks of load shedding during extreme heat events after Liddell retires. Any delay in the commissioning of QNI Minor would exacerbate this risk.
• Reliability in New South Wales is forecast to continue to deteriorate over the 10-year outlook due to the impact of increasing forced outage rates as generators age and near retirement.
• Without further timely network investment, USE in New South Wales is expected to increase well above the reliability standard in 2029-30 after the retirement of Vales Point Power Station.
• Expected USE risks remain in all years in Victoria, New South Wales and South Australia if there were multiple long-duration generation or transmission outages coinciding with high demand, as was experienced in Victoria last year.
Yet there are no plans for gas turbines in the outlook:

We will need much more water, battery and interconnectors to spread the weather for renewables ahead.
Aussie households are steadily killing the gas cartel's private energy carbon tax.
I guess they never expected that when they voted down a carbon price that charged the generators instead!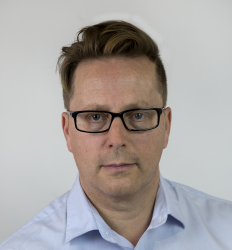 Latest posts by David Llewellyn-Smith
(see all)