Above is a must watch video from second year nurse at Royal Melbourne Hospital, Daniel Collins, who is in hotel quarantine suffering from COVID-19.
Daniel Collins speaks of his experience fighting the pandemic and pleads with young people to take COVID-19 seriously after contracting the virus himself.
Daniel's last statement is especially poignant:
"I just want to say that COVID's not a conspiracy. It's a global health emergency. I've seen first hand what it does. It might suck that we have to stay inside or wear masks. But the end goal is that we do reduce the cases so that life can return to some semblance of normal, and that we can go and enjoy a beer at the pub with friends again. Honestly, we have to beat it together first.

And that means staying indoors, getting tested if you're feeling sick. Because trust me, I've got COVID and I'm young. And it sucks, it sucks".
We wish him best in his recovery.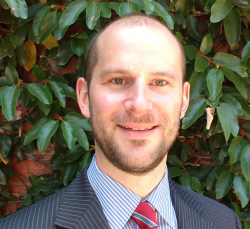 Latest posts by Leith van Onselen
(see all)