The past several years have been incredibly difficult for Foxtel and its majority owner NewsCorp.
Even before the COVID-19 pandemic swept across the globe, Foxtel was bleeding subscribers.
According to Roy Morgan Research, Foxtel lost almost 600,000 subscribers in the two years to February at the same time as its competitors experienced explosive growth: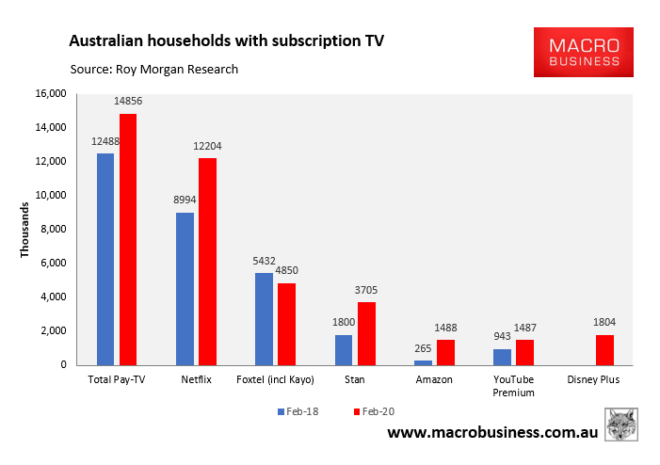 Foxtel's profit margins have also been crushed, with many subscribers shifting from high cost, high profit margin plans to cheaper options.
The onset of COVID-19 dealt another blow to Foxtel, cancelling/postponing live sporting events and driving another exodus of subscribers from Foxtel's Kayo Sports streaming service alongside its traditional broadcast service.
With Foxtel already drowning in debt, management responded by axing 270 jobs and placing others on extended leave.  Owners NewsCorp and Telstra also wrote down their investment in the company by $1.7 billion.
With this background in mind, Reuters reports that the Murdoch media empire is growing tired of Foxtel's perennial underperformance:
The birthplace of Rupert Murdoch's media empire, News Corp's (NWSA.O) Australian business, is shaping as a trouble spot for the global firm…

Foxtel, is fast losing subscribers to streaming giants like Netflix Inc…

"You couldn't engineer more pressure, I don't think, than what Foxtel is under at the moment," said a person with direct knowledge of the company's Australian strategy, speaking on condition of anonymity.

"The business should have moved much more aggressively into the streaming space than it did"…

At end-March 2020, Foxtel had 2.9 million subscribers, barely changed from 2016, while Netflix has at least double that number, according to figures supplied by Foxtel and Roy Morgan market researchers.

In the March quarter, Foxtel's earnings fell 31% from a year earlier, while News Corp took a $931 million impairment charge on the value of the pay-TV service, pushing News Corp to a $1 billion loss.

Earnings have been hurt by subscribers taking up cheaper – and lower revenue – online offers from Foxtel itself, while it now faces a pandemic-related shutdown of sports, its main competitive difference.

News Corp owns 65% of Foxtel – paying about A$2 billion ($1.4 billion) in 2012 for an extra 25% stake, implying a total value of around A$8 billion – while Telstra holds 35%. In May, Telstra valued its stake at just A$450 million, implying that all of Foxtel is now worth around A$1.3 billion.

JPMorgan analysts put the value at A$1.1 billion including debt, which stood at roughly A$1.7 billion in 2019, based on figures in News Corp's annual report.

"I've had a view it's worth nothing for a long time," said Rhett Kessler, a principal at Pengana Australian Equities, a top-20 shareholder of Telstra.
The obvious question arises as to whether NewsCorp will support Foxtel if it continues to bleed money?
The likely outcome is that NewsCorp will mothball Foxtel's capital and labour intensive broadcast service and transform the company into a pure 'lean and mean' online streaming business.
The launching of Foxtel's low cost Binge service is a step in this direction and a glimpse into the company's future.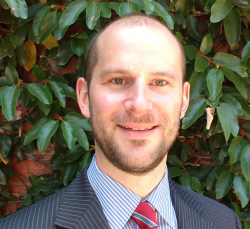 Latest posts by Leith van Onselen
(see all)