Gideon Meyerowitz-Katz, an epidemiologist working in chronic disease in Sydney's west, has penned an article warning against complacency surrounding COVID-19.
Meyerowitz-Katz claims there is a widely-held misconception that since only about 1% of people diagnosed with COVID-19 will die, the other 99% of the world's population does not have to worry too much about the respiratory illness.
She counters that although the long-term effects of COVID-19 are not yet known, it has been well-documented that the virus can have significant health effects for those that survive. These include serious damage to vital organs such as the kidneys, as well as fatigue and psychiatric problems. Moreover, even those who only experience mild symptoms can incur life-changing medical problems:
Dying isn't the only issue that a disease can cause. Measles kills about 0.2% of people who catch it, but it leaves some people deaf, others with brain damage, and may cause permanent immune system damage to boot. Polio, the disease that causes terrifying paralysis, is entirely asymptomatic in upwards of 70% of people who catch it…

While government restrictions are starting to feel onerous, the fact is that we simply do not know enough about this disease to be sure that even the lowest risk is acceptable…

We may not know for some time exactly what else it causes, but even now we have enough evidence to know that there are other problems out there. Letting everyone get infected is a strategy that, even ignoring the enormous death toll, could leave us much worse off as a society.
In other words, if you are living in Melbourne, obey the six week lockdown and stay home as much as possible.
If you are living elsewhere in Australia, remain vigilant and obey strict social distancing protocols.
We are in this the long haul. There's no vaccine coming soon:
Australians could wait for two and a half years for a widespread vaccine to counter the coronavirus, former New Zealand prime minister Helen Clark has warned after being named to lead a global inquiry into the health crisis.

…"I'm told from Geneva that the most optimistic scenario for a widely available vaccine would be at least two and a half years," she said in an interview on Friday.

"And even then we don't know how efficacious it would be – it may not stop us getting it, it may simply mitigate the impact of getting it.

"In the end, a disease like this, like a plague of ancient times, will keep going as long as hosts present themselves for it, so we have to cut the transmission cycle."

The warning counters some of the optimistic claims for the development of the first vaccines to counter COVID-19, as analysts at the Milken Institute track 180 vaccine projects around the world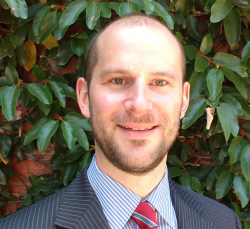 Latest posts by Unconventional Economist
(see all)