That's China's plan. And RIO is integral to it, via Bloomie:
Rio Tinto Group is accelerating work toward potential development of the giant Simandou iron ore project in Guinea, as half-year earnings showed the steel-making ingredient dominated the second-biggest miner's profits.

…"Under all scenarios Simandou will be developed, with or without Rio Tinto," Chief Executive Officer Jean-Sebastien Jacques said in an interview Wednesday. "There is a huge incentive for the Chinese to make it happen now.

…Simandou is divided into four blocks, with 1 and 2 controlled by the consortium backed by Chinese and Singaporean companies, while Rio Tinto and Aluminum Corp. of China, known as Chinalco, own blocks 3 and 4.

…"We will look at all options because it is an infrastructure project and scale is important," Jacques said. "I think it's important for people to understand what would be the benefits of putting together 1, 2, 3 and 4."

Rio, which has surpassed Brazil's Vale SA as the top supplier of iron ore, could generate an additional $1 billion in annual revenue by replacing some lower-grade exports from Australia with better-quality material from Guinea, Goldman Sachs Group Inc. analysts including Paul Young wrote in a July 23 note.
It will not make a brass razoo. Why? Because the project is large and cheap enough to break the global iron ore cartel and crush prices, easily offsetting volume increases. Worse, it will be timed to arrive as Chinese demand wanes into whatever Japanifaction hell awaits it along with the inexorable rise of scrap.
This has $20 iron ore written all over it.
The preposterous position of RIO is made clear by today's earnings release:

RIO is currently holding 30-40mt of Australian capacity off the world market to keep prices up. Then it's going to go and invest $20bn to produce 100mt in Africa plus enable another 100mt?
I have no idea how the project could be prevented or RIO's involvement be curtailed.
What I can say is that RIO will be investing heavily into a calamitous blow to Australian living standards and that is worthy of a debate.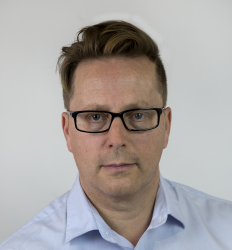 Latest posts by David Llewellyn-Smith
(see all)