The decision to let passengers disembark from the cruise ship 'Ruby Princess' when it arrived in Sydney on 19 March has been linked to hundreds of COVID-19 cases and at least 22 deaths.
The New South Wales Government subsequently launched an inquiry into the events surrounding the disembarkation.
Documents provided to the inquiry indicate that an Australian Border Force (ABF) officer gave permission for passengers to disembark after mistaking test results of passengers with flu-like symptoms. The officer thought they had tested negative for COVID-19 when they had actually tested negative for the flu.
Labor says the federal government should now apologise to the NSW government, given the head of the ABF had previously blamed the NSW government for the incident:
Labor has seized on the revelations the ABF officer had given informal clearance to disembark and then misunderstood testing results before a final decision. The shadow home affairs minister, Kristina Keneally, has called on the federal government to apologise after the head of the ABF previously blamed the NSW government for the incident.

The commonwealth's submission, seen by Guardian Australia, explains that after the Ruby Princess arrived in Sydney at 2.30am on 19 March, an ABF officer (Officer O) gave verbal authorisation to disembark between 6am and 7am – before test results had been obtained from passengers including at least 11 in isolation.

At 7.31am, a second ABF officer exchanged text messages with the NSW Health department, which advised the ship was "low risk" despite "elevated numbers of flu" and "all are OK to debark".
There's no doubt that Ruby Princess was a major blunder by the ABF. It drove the first wave of COVID-19 infection in NSW, illustrated clearly below: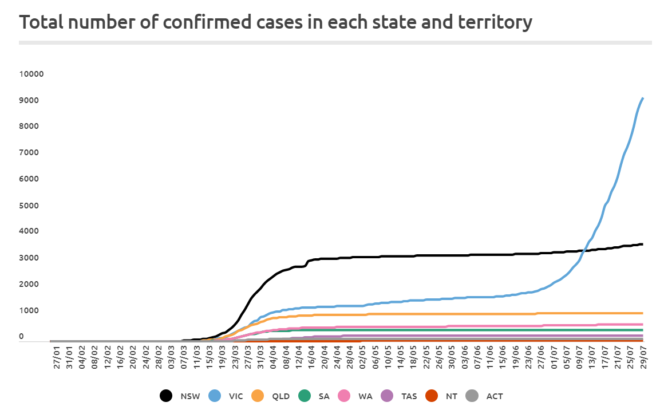 Sadly, after almost eliminating COVID-19 infection across Australia, Victoria's hotel quarantine bungle let the virus back in, resulting in a second wave of infection that is far worse than the first.
In my view, Victoria's hotel quarantine failure is much worse than Ruby Princess.
Ruby Princess' failure was caused by individual error, whereas Victoria's hotel quarantine failure was the result of deliberate outsourcing of vital biosecurity to untrained private security firms, rather than experts. Moreover, the Victorian Government ignored repeated warnings of problems in hotel quarantine from senior public servants.
Regardless, the damage is done and Australians have been badly let down by their governments.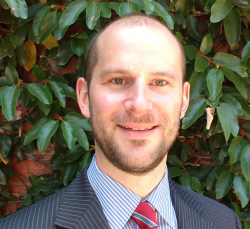 Latest posts by Unconventional Economist
(see all)