ABC's 7.30 Report ran a disturbing segment on Melbourne's hotel quarantine failures, which are behind the second wave of COVID-19 infections spreading across Victoria into New South Wales and Queensland.
The inquiry into the scandal has so far named six hotels, 10 state government agencies and eight security companies as being of interest to its investigations.
The 7.30 Report obtained a copy of the contract with one of the private security firms tasked with hotel quarantine.
This contract reveals that "the onus was on the security company to provide training, at its own cost, in workplace health and safety and risk management, as well as COVID-19 safety inductions and infection control training before guards started work. The agreement also states that the security company must ensure that guards wear all necessary personal protective equipment at all times".
Buck passing to private security has been slammed by health experts interviewed by the 7.30 Report.
Here's Professor Emmanuel Josserand, from the University of Technology:
You can't rely on the type of workforce that is casualised, under trained and sometimes underpaid as well, to really handle complex house protocols and situations that are as risky and as dangerous as the one we had.

So we know that the industry has had systemic problems with their workforce and in a situation as sensitive as this one, where you have the potential for catastrophic outcome and we know it's happening. I mean that is the situation, that's happening in Victoria.
And here's Professor Mary-Louise McLaws, from the University of NSW:
Outbreak management needs to often be done by outbreak experts to ensure simple things like this don't happen.

In hindsight, it's not necessarily the best idea to have the service providers do everything, the compliance checking, because they may not have even realised that they needed to do compliance checking.

Certainly, infection prevention and control experts in hospitals understand that.
A 19 year-old security guard worker also admitted that she received no infection control training when she worked at the Stanford Plaza in May:
We didn't get any training when I got there. So they just didn't tell us what training, what we had to do. We just had to put a mask on, put gloves on and that's it.

They had no training of how to use PPE, how to sanitise, nothing, no training at all.

I got put on a WhatsApp group and would you like to work at this place? And I'm like, "I don't know what you guys are, what company, nothing else.
Recall the long list of failures already reported by the media:
Security companies were being paid for workers that didn't exist.
Lack of guards to properly secure the hotels due to these "phantom" people.
Guards were given minimal training (six hours of ­infection control training, some had only 5 mins).
Guards not following proper procedure – shaking hands, sharing lifts, sharing lighters, not wearing masks.
Guards wore personal protective equipment for up to eight hours without changing it.
Some guards let families go between rooms to play cards and games with others.
Some guards were sleeping on the job.
Some guards slept with guests.
Subcontracting guards at cheaper rate instead of standard guards.
Subcontracting guards switching shifts between hotels.
Also recall the leaked emails revealing that the Victorian Government knew of problems surrounding hotel quarantine in March but failed to take corrective action:
Top bureaucrats warned senior health officials at the beginning of the Andrews government's botched hotel quarantine scheme that security guards were ill-equipped for the work and demanded police be called in to take control…

The first email raising concerns was sent by a senior bureaucrat at the Department of Jobs, Precincts and Regions within 24 hours of the March 28 launch of the program.

It was addressed to several senior officials at the Department of Health and Human Services (DHHS), which was the leading agency for the day-to-day management of hotel quarantine…

"We request that Victoria Police is present 24/7 at each hotel starting from this evening. We ask that DHHS urgently make that request as the control agency," the email read…

Department of Jobs, Precincts and Regions official sent a second email on March 30 demanding that DHHS request police support, suggesting private security companies were "not adequate" to guard the hotels.

The email recommended DHHS ban quarantined travellers from leaving their rooms for any reason, including exercise.

A top official from Emergency Management Victoria responded to the request by saying police were not required because guards could call triple zero if a situation warranted police involvement…

The Age and The Sydney Morning Herald revealed on July 3 that the Chief Health Officer was told of similar problems with the hotel quarantine system in mid-April…

Police Minister Lisa Neville said police were not the default agency for the management of the pandemic response in Victoria, as they were in other states…

The Age and The Sydney Morning Herald reported earlier this month that at least five agencies were involved in the decision to deploy private security guards, instead of soldiers or police, at quarantine hotels: Health; Jobs; Premier and Cabinet; Emergency Management Victoria; and Victoria Police…
With the virus almost eliminated among the community, quarantine was Australia's single best defence for stopping COVID-19 from being imported from abroad. It was the one area that our governments needed get right and should have been the number one priority.
Instead, the Victorian Government took the cheap and nasty option and contracted-out vital biosecurity to dodgy private security firms, rather than the Victorian Police or the Department of Corrections, without even issuing proper guidelines or PPE. These firms then used cheap untrained labour hire, resulting in widespread breaches, virus infections and community transmission.
The result is that Melbourne has been shutdown for weeks with no end in sight, with infections running rampant and spreading into other states.
History may look back on this debacle as one of Australia's biggest and most costly public health disasters.
The Victorian Government must be held accountable.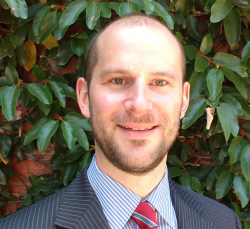 Latest posts by Unconventional Economist
(see all)