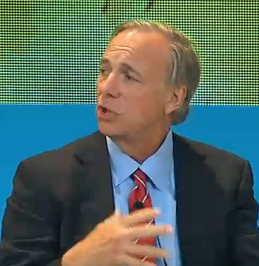 by Chris Becker
Ray Dalio, the masterful manager at Bridgewater Associates had a long and wide ranging interview on Bloomberg over the weekend, nailing how the markets are no longer free allocaters of capital, but completely propped up and fed by the Fed and other central banks.
Take aside a half hour of your time to watch this, thankfully the interviewer doesn't interrupt every 30 seconds like most.
Dalio basically says forget about P/Es and other valuation metrics when assessing stock value (calling a 40 P/E a sticker shock most investors have to get used to, with 15-20x no longer overvalued), get rid of cash, forget bonds and go stocks! Cough…and gold?
Latest posts by Chris Becker
(see all)