The New Zealand Government has ruled out allowing international students to travel into the country for the remainder of 2020:
Education Minister Chris Hipkins said… "While the pandemic is still raging overseas, our borders are our first line of defence against COVID-19. Given the current global situation, I would expect providers to plan for no international students for the rest of the year"…

The Government has said this is unworkable because student accommodation does not meet the required standards to keep arrivals from infecting one another, and the available hotel rooms are being filled by returning Kiwis…

Prime Minister Jacinda Ardern said the "scale" of international students would be a problem, noting 117,000 students had come into the country in recent years – far more than the 30,000 or so Kiwis who have come through managed isolation or quarantine.
This is a great move by the Adern Government. Especially given New Zealand last month suffered a mini outbreak of COVID-19, imported from returning travelers:
After previously declaring the country was coronavirus-free, New Zealand has now recorded seven new cases within the last week.

All of those cases were imported from abroad…

"One of the reasons we will keep seeing more cases is because we have had a doubling of the number of people in the last month coming back to New Zealand," [Prime Minister Jacinda Adern] told TVNZ1's Breakfast, noting the number of arrivals in quarantine had doubled within a month.

"When New Zealanders return home, the likelihood of cases amongst those returning New Zealanders was very, very high."
Australia's policy makers must take note. The Morrison Government had planned to fly thousands of international students into Australia from July, funded in part by taxpayers. However, this plan was postponed following Victoria's outbreak caused by failed hotel quarantine.
The fact of the matter is that there is no such thing as safe quarantine. The risks of further outbreaks would only multiply with thousands of international students arriving from virus-ridden origins like India and South America.
Australia's international border must remain closed to everyone but returning citizens and permanent residents. There must be no exceptions and no return of international students in 2020.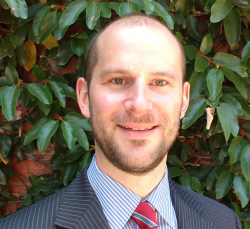 Latest posts by Leith van Onselen
(see all)