The COVID-19 outbreak in Melbourne, brought about by epic quarantine failures, seems to have ended plans to fly international students into Australia later this month:
Sloppy management of hotel-based quarantine led to a coronavirus outbreak in Melbourne and forced the Victorian government to put 36 suburbs back under lockdown.

This has raised doubts over plans to fly in foreign students – particularly a scheme to jet in some 800 students to Adelaide.

The federal government has said that it will approve such plans only in states that allow untrammelled travel from interstate. South Australia has now scrapped plans to open its borders to Victorians in mid-July.
New Zealand has similarly abandoned plans due to quarantine failures:
In New Zealand, the education minister, Chris Hipkins, has ruled out a return of overseas students in July or August.

In early May, Mr Hipkins encouraged universities to produce a "concrete proposal" for international students to be readmitted into the country, initially under carefully managed quarantine. But in a late June letter to representative body Isana New Zealand, he scuttled any hope of this happening in time for the start of the second semester.

"International students remain a priority group in the government's planning for any managed border entry arrangements," he wrote. But he warned that there were "many details to be worked through, including quarantine and isolation arrangements, monitoring processes and how the costs can be shared by those arriving".

New Zealand declared itself coronavirus free less than a month ago, arousing optimism that it could boost its share of international students on the back of its successful pandemic management.

But nerves emerged about its ability to safely manage the entry of people from Covid-19 hotspots, particularly when two returnees from the UK tested positive for the disease after being released from quarantine for compassionate reasons.
Quarantine failures unambiguously demonstrate why Australia MUST NOT OPEN THE BORDERS TO INTERNATIONAL STUDENTS, TEMPORARY WORKERS OR WOULD-BE MIGRANTS UNTIL THE PANDEMIC PASSES.
There is no full-proof system against this virus. It has escaped borders and boundaries again and again.
If Australia cannot process a few thousand returning citizens and permanent residents without causing major outbreaks and lockdowns, how can it safely handle hundreds of thousands of foreigners from virus ridden nations that have no investment in protecting the country?
The answer is obvious. Opening Australia's international border is an asymmetric bet that offers huge downside risks for minimal upside. It risks further shutdowns and places Australian lives at risk.
Australia's international border must closed to all but returning citizens and permanent residents. There must be no exceptions.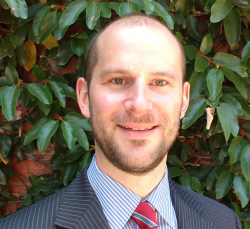 Latest posts by Leith van Onselen
(see all)