Extraordinary details have emerged of Melbourne's epic COVID-19 quarantine failures, courtesy of the Herald-Sun and Sky News.
To summarise:
Security companies were being paid for workers that didn't exist.
Lack of guards to properly secure the hotels due to these "phantom" people.
Guards were given minimal training (six hours of ­infection control training, some had only 5 mins).
Guards not following proper procedure – shaking hands, sharing lifts, sharing lighters, not wearing masks.
Guards wore personal protective equipment for up to eight hours without changing it.
Some guards let families go between rooms to play cards and games with others.
Some guards were sleeping on the job.
Some guards slept with guests.
Subcontracting guards at cheaper rate instead of standard guards.
Subcontracting guards switching shifts between hotels.
Thanks to these failures, a Bangladeshi man that was discharged from a Melbourne quarantine hotel after returning a positive test has potentially spread the virus to colleagues at a Woolworths store in the Sydney suburb of Balmain:
These 50 co-workers are now in self-isolation.
The failures that allowed this man to return to Sydney are indefensible:
The man tested positive after flying into Melbourne from Bangladesh on June 11, but was cleared to be released from the hotel quarantine after 14 days inside…

Under the national guidelines, there is no requirement that a person who has tested positive for coronavirus while in hotel quarantine has to return a negative result before they're allowed to leave…

In this case, the man was deemed recovered by Melbourne health care workers, but information from NSW Health suggested he had persisting symptoms…
The clusters of cases at quarantine hotels unambiguously demonstrates why Australia MUST NOT OPEN THE BORDERS TO INTERNATIONAL STUDENTS, TEMPORARY WORKERS OR WOULD-BE MIGRANTS UNTIL THE PANDEMIC PASSES.
If we cannot handle a few hundred returning Australians without major outbreaks and lockdowns, how are we going to handle hundreds of thousands of foreigners from virus saturation nations that have no investment in protecting the country?
The answer is obvious. Opening Australia's international border is an asymmetric bet that offers huge downside risks for minimal upside. It risks further shutdowns and places Australian lives at risk.
Australia's international border must remain shut to everyone other than citizens and permanent residents. There must be no exceptions.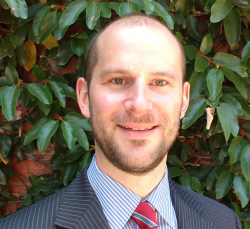 Latest posts by Leith van Onselen
(see all)