Today we look at a rough roadmap of what would need to happen on the road to suspending capitalism and markets being artificially held up indefinitely. Whilst we've already passed a few markers, there are numerous steps in fiscal and monetary policy to get us to the point of economic hell. Tune in today as we discuss
In today's investment webinar MB Fund's Head of Investments Damien Klassen, Chief Strategist David Llewellyn Smith and Head of Operations Tim Fuller give an overview of why The Road to Economic Hell is Paved with Good Intentions.
Next week we're interviewing Jeff Booth, author of #1 Best Seller 'The Price of Tomorrow" to discuss advances in Technology and the Deflation it can produce. If you have any questions for him, you can leave them here

—————————————
Tim Fuller is Head of Operations at the MacroBusiness Fund, which is powered by Nucleus Wealth.
The information on this blog contains general information and does not take into account your personal objectives, financial situation or needs. Past performance is not an indication of future performance. Tim Fuller is an authorised representative of Nucleus Wealth Management, a Corporate Authorised Representative of Nucleus Advice Pty Ltd – AFSL 515796.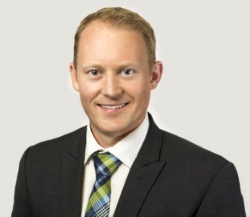 Latest posts by Tim Fuller
(see all)