Via the ABC:
Hong Kong police made hundreds of arrests on Wednesday as protesters took to the streets in defiance of sweeping new security legislation introduced by China to snuff out dissent.

Police also fired tear gas and water cannons at protesters during the clashes which came one day after the new legislation was enacted.

Beijing on Tuesday unveiled the details of the much-anticipated law after weeks of uncertainty, pushing one of the world's major financial hubs onto a more authoritarian path.

As thousands of protesters gathered for an annual rally marking the anniversary of the former British colony's handover to China in 1997, riot police used pepper spray and fired pellets as they made arrests after crowds spilled into the streets chanting "resist till the end" and "Hong Kong independence".
The US is making a few noises, via Bloomie:
Democratic presidential nominee Joe Biden vowed Wednesday to impose economic sanctions against China if it threatens U.S. citizens' First Amendment rights, just as Beijing enacted a new security law that is aimed at tamping down opposition to the ruling Communist Party.

Calling the law a "death blow" to Hong Kong's freedom and autonomy, Biden said he would also bar U.S. companies from playing a role in aiding China's "surveillance state."
Which brings us to Australian universities that do aid the Chinese surveillance state with research collaborations.
The only person that seems to give two hoots about that is one UQ student, a certain Drew Pavlou:
Can't help but laugh at Article 38 of China's National Security law for Hong Kong – it can apparently be broken from abroad by non-residents. The "Drew Pavlou" clause? I still say Free Hong Kong, come get me Xi 😂

— Drew Pavlou 柏乐志 (@DrewPavlou) July 1, 2020
And they did:
CCP agitator filmed Hong Kongers at our rally in Brisbane tonight, kept screaming at them to take off their masks so they could be identified. He seized the microphone from a speaker and when police intervened he tried to fight them. He kept snatching at the officer's belts pic.twitter.com/kQlabPJXbX

— Drew Pavlou 柏乐志 (@DrewPavlou) July 1, 2020
The utterly corrupted UQ has responded thusly, via The Australian:
University of Queensland lawyers took court action to block a subpoena on China's consul-general in Brisbane, Xu Jie — ­appointed last year as an adjunct professor — that had been filed by student activist Drew Pavlou over his campus protests.

Mr Pavlou, suspended last month for two years from the university, issued a subpoena seeking Dr Xu's correspondence mentioning the student activist and last year's pro-Hong Kong democracy protests in his ­capacity as an adjunct professor at UQ.

The subpoena was filed as part of legal action, launched by Mr Pavlou under Queensland's Peace and Good Behaviour Act, seeking a retraction and apology from Dr Xu after he accused the final-year student of "separatist activities", leading to alleged death threats.
Instead of fighting back against this CCP corruption in universities, the federal government is doing everything to empower it by restoring the flow of Chinese students.
There are good signs. The Turnbull foreign influence laws, funding of the National Counter Foreign Interference Coordinator, the new activity in ASIO, and the tightening of FIRB conditions are all helpful.
But Australian universities are a stand-alone beacon of CCP corruption and it's time policy addressed it head-on. We need a royal commission or major investigation into university links with the CCP. It should include:
the role of Confuscious Institutes;
the role of Chinese money in funding;
what are acceptable parameters for research collaborations, and
how to protect free speech.
What is the point of spending huge quantities on continental defence if there is an insurgency underway in the formative institutions that will govern the use of it?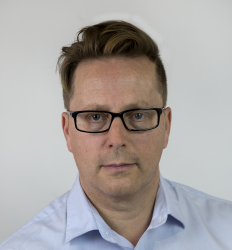 Latest posts by David Llewellyn-Smith
(see all)