Via Bloomberg:
Having successfully doubled crude prices over the past few months through unprecedented output cuts, the OPEC+ alliance led by the Saudis and Russia is poised to begin unwinding these stimulus measures. As fuel demand recovers with the lifting of coronavirus lockdowns, the producers are about to open the taps a little.

…A second wave of the pandemic threatens another slump in oil consumption, while the billion-barrel mountain of inventories that piled up during the first outbreak still looms. If OPEC+ increases supply just as the market falters then prices could crash once again.

"When they look at prices over the quarter, when they look at green shoots of demand pick-up, I think they feel good," said Helima Croft, head of commodity strategy at RBC Capital Markets LLC. "I do think they are cognizant though of some of the potential clouds on the horizon."

It's a balancing act that Prince Abdulaziz and his counterparts must weigh on July 15, when they hold an online meeting of the Joint Ministerial Monitoring Committee, the panel that reviews OPEC+'s progress.

…As the demand recovery gains traction, members are leaning toward the latter option, according to several national delegates who asked not to be identified. Shipping schedules for August are already being set, so the course is more or less locked in, one said.

In Russia, the most influential non-OPEC member of the alliance, major oil companies are preparing to increase production next month in the absence of other guidance from the Energy Ministry, according to two people from the industry who spoke on condition of anonymity.
It's worse than that. The cuts were always far too small to matter to the price which is why it collapsed to -$37. The recovery is based upon demand alone.
It has driven some product inventory tightening in the US. But not enough:

Worse, the OPEC agreement schedules more oil. It will have to be overturned to prevent it:

2 mb/d in July and another in December.
In short, the agreement is indicative of the market share war that is still central to oil market dynamics.
Oil is at growing risk of a new tumble which will be stocks negative, bond and gold positive.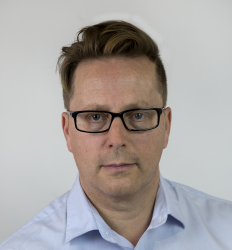 Latest posts by David Llewellyn-Smith
(see all)