Data released earlier this week by from Roy Morgan shows that pay-TV group Foxtel gained more than 650,000 subscribers during the three months to May. This 13.6% growth in Foxtel's subscriber base coincided with Australia's first COVID-19 lockdown, and followed the loss of 98,000 subscribers in the three months to February: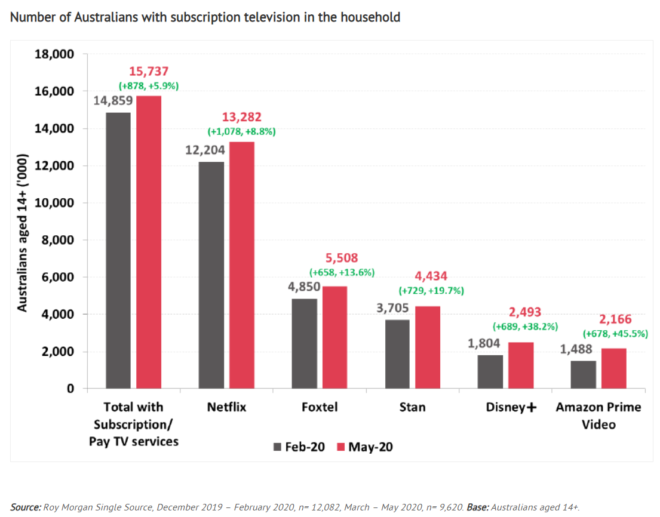 Earlier this week, I described Foxtel's subscriber bounce as "miraculous" and evidence that the company had reversed its terminal decline in the subscription television market.
However, my call was premature. Foxtel launched a new low cost subscription service called Binge in May, and it appears that a large chunk of its subscription growth has been artificially inflated, given both Foxtel and Telstra customers have offered free trial periods of varying lengths:
Don't call it a comeback, media analysts say – it's just the result of a new service launch and some clever marketing…

"They haven't done their job right if they haven't got more subscriber numbers," TV industry identity Rob McKnight told The New Daily.

Because Foxtel doesn't break down the subscription numbers for its various platforms – Foxtel Go, Foxtel Now, Kayo and Binge – it's easy to spread the shine of a new attraction across the less-glossy performers…

Binge is offering a two-week free trial, but Telstra customers are offered a three-month free subscription – and then a further six months if you meet a certain level of membership.

Select Telstra customers are also offered a one-month Kayo trial.

The New Daily has also heard of some Telstra customers being offered free limited Foxtel subscriptions…

What we really need to watch, is Foxtel's subscription numbers in the next 12 months, Victoria University screen media senior lecturer Marc C-Scott advised.
These are excellent points. Free trials don't really count as they provide no revenue. The litmus test will be conversions to paying subscriptions.
Foxtel also faces cannibalising its subscriber base via Binge, as it encourages existing customers on expensive high-margin plans to downgrade to the cheaper option. This, in turn, crushes margins and requires far higher overall subscription numbers to earn the same profit.
With Foxtel drowning in around $2.5 billion of debt, the company still faces a precarious future.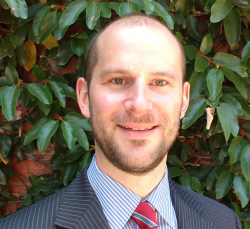 Latest posts by Leith van Onselen
(see all)