Four months is a long time in subscription television.
Back in February, Roy Morgan Research released annual subscription television numbers, which revealed that Foxtel's subscriber base continued to shrink while its online streaming rivals experienced explosive growth:
Note from the above chart that Foxtel lost 582,000 subscribers in the two years to February 2020, versus growth of 1,905,000 subscribers for its Australian-owned rival, Stan.
Over subsequent months, the situation darkened for Foxtel. As COVID-19 spread across the globe, sporting events were cancelled en masse. Accordingly, Foxtel – whose key competitive advantage is in live sports – experienced large scale subscription losses from its traditional broadcast and Kayo Sports services.
With Foxtel buried under $2.5 billion of debt, widespread job losses followed. 270 staff were made redundant and many more were placed into hibernation.
The tide began to turn in May when Foxtel beat Stan for a "multi-year" content deal with HBO and Warner Bros, worth up to $200 million.
This deal secured Foxtel exclusive rights for shows from the Warner Bros, HBO, HBO Max and WarnerMedia stable. It also secured rights for children's channels like the Cartoon Network and Boomerang.
Conversely, Stan lost some WarnerMedia programs from its platform.
Later in May, Foxtel launched a competitively priced service called Binge, which is priced between $10 a month (one screen) to $18 a month (four screens), and offers a wide selection of movies and television shows from the likes of HBO, HBO Max, Warner Bros., Sony, FX, the BBC, and NBCU,.
Now the tables have turned and Stan finds itself out of position.
Last week Stan lost its exclusive content deal with ViacomCBS to stream Showtime content. This means that Stan will be forced to de-list 500 hours worth of content at the end of the year. Worse, ViacomCBS plans to launch its own streaming service in Australia, meaning it will compete directly with Stan.
Stan also recently lost Marvel content when Disney Plus launched in November 2019.
Without a compelling catalogue of content, Stan has now become Australia's subscription television weakling and may struggle to survive in the crowded online streaming market.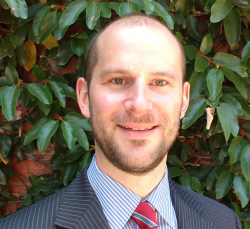 Latest posts by Leith van Onselen
(see all)