Back in April I posed the question: Does Foxtel have a future?
At the time, Foxtel had just laid-off 200 staff and placed another 140 on extended leave.
COVID-19 had cancelled sporting events across the world, leading to a wave of cancellation requests from Kayo Sports and Foxtel's traditional broadcast service.
This wave of cancellations followed the loss of nearly 600,000 Foxtel subscribers in the two years to February 2020, according to Roy Morgan Research: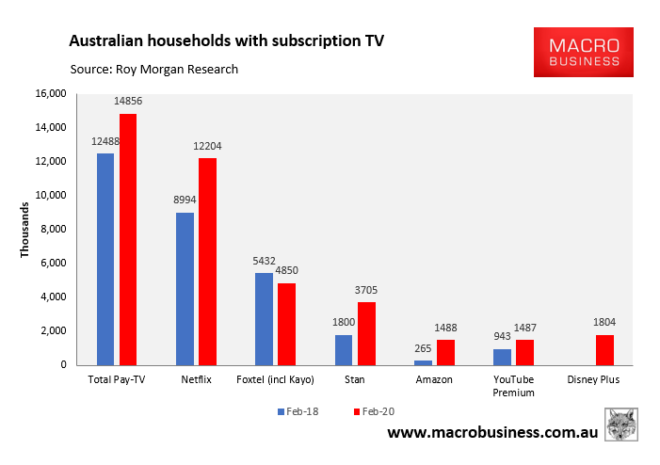 Foxtel was also facing the prospect of losing exclusive HBO content, which would have removed its other major competitive advantage.
Foxtel was drowning under $2.5 billion of debt and its owners, NewsCorp and Telstra, had just written down their investment in the company by $1.7 billion.
In summary, Foxtel was facing dark times and battling for its very survival.
Over recent months, the tide has miraculously turned.
After a hard negotiation, Foxtel won the bid against Stan for rights to HBO, HBO Max, Warner Bros and WarnerMedia programming, alongside children's channels like Cartoon Network and Boomerang. This ensured that Foxtel retained exclusive content not available elsewhere.
Then in late May, Foxtel launched its new "Binge" streaming service from $10 a month to compete head-to-head against rival streaming services Netflix, Stan, Amazon and Disney.
While Foxtel is not yet out of the woods, its future is looking far brighter than it did only months ago.
The same cannot be said for its Australian-owned rival Stan, whose head is now firmly on the chopping block.
In November 2019, Stan lost its exclusive content deal with Disney, thus losing content like Marvel and Star Wars from its service. Worse, Disney launched its own streaming service which is competing directly against Stan.
As mentioned above, Stan in May lost the bid against Foxtel for exclusive rights to HBO and Warner Bros content.
Then last month, Stan lost its exclusive content deal with ViacomCBS to stream Showtime, which will instead launch as a direct competitor next year. This means that Stan will lose another 500 hours of exclusive Showtime content from December.
To cut a long story short, Stan next year will be left devoid of content in 2021 just as the online streaming market becomes more crowded than ever.
Now the question must be asked: Does Stan have a future?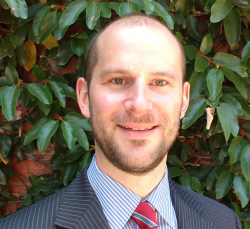 Latest posts by Leith van Onselen
(see all)