Last week it was revealed that Foxtel – jointly owned by NewsCorp and Telstra – would receive $10 million of Australian taxpayers' money to broadcast "women's, niche and other under-represented sports" .
This represented an extension of a $30 million grant given to Foxtel in 2017.
Predictably, the handout was widely condemned as being a hand-out to the Coalition's mate, Rupert Murdoch, and comes at the same time as the Morrison Government has cut the ABC's budget by $84 million.
According to Communications Minister Paul Fletcher:
…the funding will allow Fox Sports to extend its broadcasting for under-represented sports over the next two years.

"With six dedicated sports channels and a wide range of sports news, Fox Sports has a strong commitment to broadcasting sports and events that may not otherwise receive television coverage," said Minister Fletcher.

Over the past year, despite the significant impact of COVID-19 on sports competitions, Fox Sports broadcast more than 4,888 hours of content covered by the grant, including 1,167 hours of live broadcast.

Coverage included more than 3,050 hours of women's sport, which is an increase of more than 100 per cent since 2016.
I don't have a problem with the federal government subsidising coverage of "underrepresented" sports. However, why provide these subsidies to a private company that locks its coverage behind a subscription paywall, thus limiting the ability for said sports to be viewed?
Surely these subsidies would have been better spent on free-to-air networks where there are no barriers to watch?
Clearly, this is another case of 'money for mates'.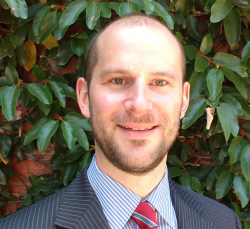 Latest posts by Leith van Onselen
(see all)