From Fitch Ratings:
There were more sovereign downgrades in 1H20 than any full year prior, and 40 sovereigns are on Negative Outlook, a record high in absolute terms and as a share of the rated portfolio, Fitch Ratings says.

The coronavirus pandemic is exerting considerable pressure on sovereign creditworthiness across all regions and rating categories, as governments bear the costs of severe recessions combined with health crises. Emerging-market sovereigns are additionally confronted with external financing strains associated with commodity price fluctuations, currency swings and changes in investor risk appetite. Global policy responses have been sizeable and swift, but leave governments with higher debt burdens while still facing uncertainties around the economic outlook and the future path of the virus.

Rating downgrades in 1H20 were concentrated in the 'B' category and lower, and centred in Latin America as well as the Middle East and Africa, though no region or rating category avoided downward rating migration. The same patterns are evident in Negative Outlooks. Historically, sovereign downgrades from a Negative Outlook have taken an average of nine months from when the Outlook was assigned, and 56% of Negative Outlooks have resulted in rating downgrades. Current Negative Outlooks have been in place for an average of 3.3 months.

By end-June there were 10 sovereign ratings in a category lower than mid-2019, nine of which are rated sub-investment grade. With the number of investment-grade and speculative-grade sovereigns nearly evenly split, and five sovereigns currently rated 'BBB-'/Negative, it is probable sub-investment-grade sovereigns will outnumber investment-grade sovereigns for the first time.

Global rating volatility – as measured by the sum of rating changes on a 12-month trailing basis per 100 rated sovereigns – is running near an all-time high, and Fitch expects it to rise in the months ahead. Rating volatility is higher in the lower rating categories, in which multiple-notch rating changes are also much more common.

Prior records on fiscal consolidation and starting positions for public finances relative to rating peers will continue to guide Fitch in determining the rating implications of the current crisis. Accommodative monetary policies are helping governments to manage the interest service burden associated with high debt levels, but are not fully offsetting the overall deterioration in global sovereign credit metrics that will continue to exert downward rating pressure in 2H20.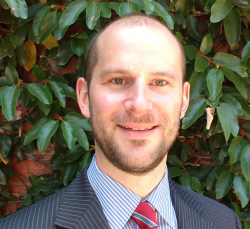 Latest posts by Unconventional Economist
(see all)