Iron ore prices for July 15, 2020:

Westpac has a nice wrap on things:
The recovery in the Chinese steel industry …

From the demand side, the outlook for iron ore and met coal remained quite robust through June. Pig iron production has seen a very strong recovery since March, lifting a further 7.4% in May to take the gain in the last three months to +17% (+7.4% in the year). We watch pig iron production as the hot melt output from blast furnaces is the major input into crude steel production and the main source of demand for iron ore. Crude steel production, which also includes output from electric arc furnaces (ELF which use far more scrap steel), has leaped even higher as most of the COVID shutdown in production was focused on ELF production. Crude steel production gained a further 9% in May for a 23% gain in the last three months to now be up 4.2% in the year to May. The Chinese steel industry has recovered all the COVID–19 induced loss and then some. We are also now seeing an unwinding of the significant overhang of steel inventories created during the COVID shock and while they remain elevated, robust sales suggests the unwinding should continue through the next few months.

… is providing a sound backdrop for iron ore prices …

Contrast the robust steel production with the muter response in overall iron ore supply. There has been robust recovery in Chinese iron ore production, up 34% in the last three months to be up 5.5% in the year to May, but domestic production represents a much smaller share of the total supply of iron ore in the Chinese market. Imports are best described as flat over the past three months (–2%) to be up just 4% in the year. So far this year exports from Brazil have significantly lagged the expected recovery while Australia has failed to fill the gap. We estimate that total ore supply (adjusted for quality) is up just 3% in the last three months, less than half of the gain seen in pig iron production over the same period of time. As such, it is not surprising there has been a significant unwinding of iron ore inventories at ports, which have declined 14% in the last three months to be down by a similar amount compared to a year earlier, as well as a recovery in iron ore prices. Compared to steel production (demand proxy) and imports (supply proxy) the level of inventories at Chinese ports are around normal or average levels.

… to which disappointing supply has added to.

As we went to press spot 65%fe ore was trading around US$100 and we expect it hold around these levels, with a gradual lower bias, to the end of the year. Westpac is forecasting spot iron ore to be trading at US$90/t in December 2020. Part of the gradual decline in iron ore prices will be in response to an improvement in supply. As noted in Westpac's Bulks Shipping Update (Australian June Bulks Exports – Ebb and Flow?) iron ore exports hit a record of 82mt in June, up from 77mt in May. The surge came out of Port Hedland which hit a record of 51mt. Overall, iron ore exports were up 6%mth and up 6%yr. While the recovery in Brazil is likely to continue to disappoint, we are expecting Australian supply to lift further through the year.

However, met coal is more dependent on the global steel industry…

The more upbeat assessment for iron ore does not translate directly to the other major input for steel, met coal. As we noted last month, China imports only 10% of its demand for met coal and, as such, the global steel industry rather than the Chinese steel industry has a much greater role in setting prices in the seaborne trade. Global steel production has been hit hard but the COVID shutdowns, and the Japanese industry is a good example. Japan's crude steel production fell 31% year on year in May, to 5.92mt from 8.67 mt. In January to May, Japan's crude steel production was 34.93mt, a 17% decline from 42.29mt a year earlier. Initially in response to the US–China trade tensions, but more recently the impact of the COVID–19 pandemic, Japanese steel producers idled blast furnaces and reduce operating rates in response to falling demand. More recently, the recovery has begun, with crude steel production bouncing 21% in May as the state of emergency was lifted. This is a solid response but there is still a long way to go to fill in the COVID hole in production. But we must note the recovery in Chinese met coal prices, which have lifted 12% since the end of April, thereby taking the pressure off the administration from using import controls to support the local industry. This rise in Chinese prices should help to lift seaborne prices a little. We see Qld Met Coal at around US$100/t by year end.
More upside yet inventory ratios rebuild.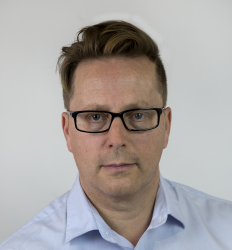 Latest posts by David Llewellyn-Smith
(see all)