Global cases of COVID-19 has surged past 11 million, which is more than double the annual number of severe flu illnesses, according to the World Health Organisation (WHO):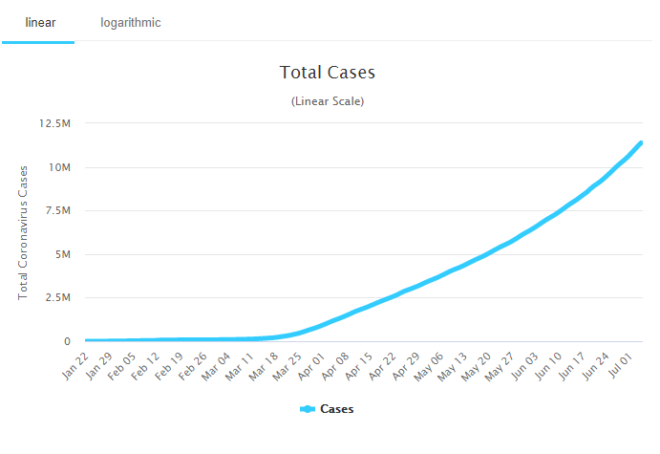 Daily cases are also running at record highs: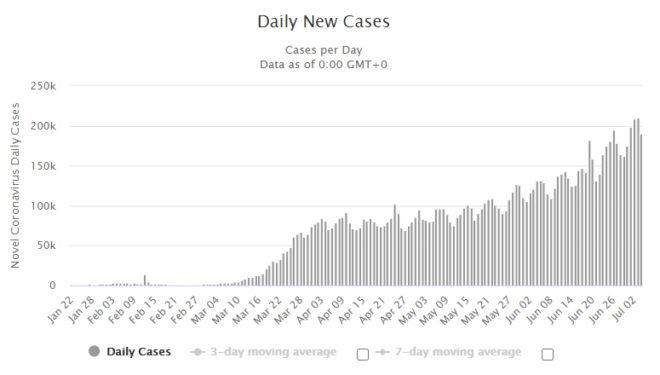 As are active cases: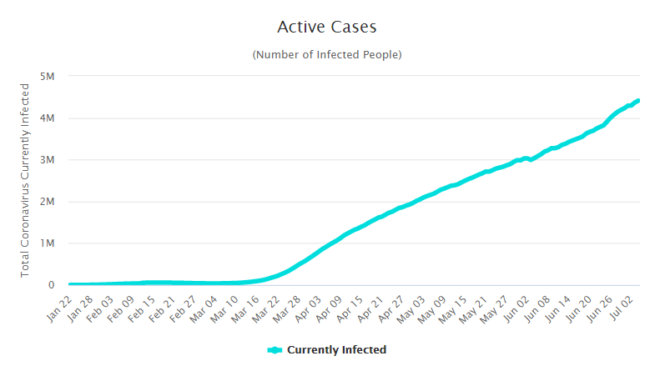 And total serious and critical cases: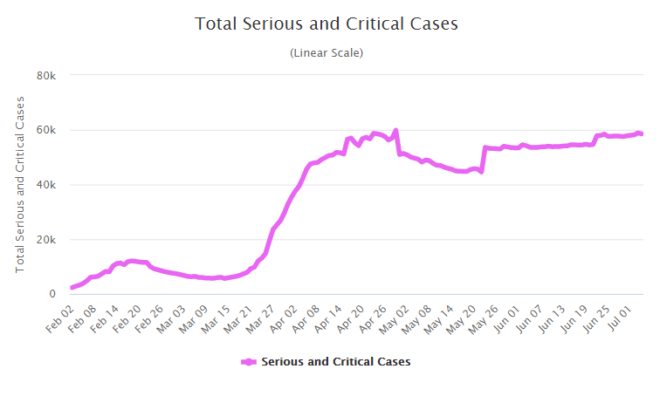 Meanwhile, COVID-19 has mutated into a new strain that is even more contagious but not more deadly:
A global study has found strong evidence that a new form of the coronavirus has spread from Europe to the US.

The new mutation makes the virus more likely to infect people but does not seem to make them any sicker than earlier variations of the virus, an international team of researchers reported yesterday…
"It is now the dominant form infecting people," Erica Ollmann Saphire of the La Jolla Institute for Immunology and the Coronavirus Immunotherapy Consortium, who worked on the study, told CNN.

"This is now the virus"…

The researchers call the new mutation G614, and they show that it has almost completely replaced the first version to spread in Europe and the US, one called D614…

"Our global tracking data show that the G614 variant in Spike has spread faster than D614," theoretical biologist Bette Korber of Los Alamos National Laboratory and colleagues wrote in their report.

"We interpret this to mean that the virus is likely to be more infectious," they added. "Interestingly, we did not find evidence of G614 impact on disease severity"…

"All the results agreed that the G form was three to nine times more infectious than the D form," he added.
This mutation will obviously make it more difficult to bring COVID-19 under control in addition to finding a vaccine.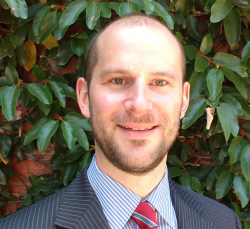 Latest posts by Unconventional Economist
(see all)