Australia's Chinese boom is basically over. Sure, they'll keep buying the dirt. But the rest of it is done for. Craig Emerson is rare Labor voice of reason on this:
…probably with increasing frequency, Australia will adopt policy positions on foreign influence, cyber security, human rights, the South China Sea, Hong Kong, Taiwan and China's activities in the region that annoy or even incense our largest trading partner.

Australia is heavily dependent on China as a market for our exports. But then again, with its 1.4 billion people, China is the biggest trading partner of 132 countries. So, we are not alone. But nor are we economically impervious to retaliation from China for Australian foreign policy decisions it dislikes.

Of course, Australia should seek to diversify its export markets…Before too long, Australia could be obliged to choose between two technology spines: America's and China's. Our commercial interests will lean towards China's, but our strategic interests will require us to pick America's. That decision quite possibly will be costly to our commercial relationship with China.

China is literally laying the groundwork for reduced reliance on imports from Australia.

Chinese consumers can get by without premium-quality Australian beef, wine and infant formula. But China will judge it is vulnerable to any Australian decision, in a conflict, to curtail its exports of iron ore to China.

It's one reason China is pouring money into the development of a vast, rich, iron ore deposit in the West African nation of Guinea. Production could start within five years. Then China will depend on Australia for nothing.
Good. That is the way it should be unless and until Chinese people topple their evil government.
We're starting to get it Downunder. But China is still doing the heavy lifting in the great decoupling. Via the AFR:
From shark attacks to kangaroo culls – nothing is off limits in the Chinese media's negative coverage of Australia.

If you believe everything you have read in state-controlled newspapers and online news sites the past week, it would be easy to think Australia is a potential death trap of racist attacks and vicious animals.

But the prize for the most sensational headline goes to the College Daily, a news micro blog that says it has 1 million followers, which blames the coronavirus pandemic on the Australian bushfires.

"Coronavirus, locusts, floods – are these caused by the Australia bushfires?" a headline asks. The story cites unnamed scientists speculating on whether coronavirus was released from hibernation in frozen ice caps earlier this year due to melting caused by months of bushfires in Australia earlier this year.
And this, at the ABC:
Chinese authorities have ratcheted up their travel advice for Australia, alleging Australian law enforcement agencies have been "arbitrarily" searching Chinese citizens and seizing their possessions.

The language used by the Ministry of Foreign Affairs (MFA) in Beijing is a direct echo of the advice issued by the Australian Government to its citizens in China that they may "be at risk of arbitrary detention," and is the latest example of tensions between the two nations coming under further strain.

Last week, Prime Minister Scott Morrison announced the Federal Government would effectively tear up an extradition treaty with Hong Kong and offer some of its citizens a pathway to permanent residency.

This followed Beijing's decision to impose a sweeping new national security law on the city.

"Recently, there has been a marked increase in racial discrimination and violence in Australia. The Australian media continue to incite anti-China and hatred of China sentiments," the Chinese warning said.

"Relevant Australian law enforcement agencies have arbitrarily searched Chinese citizens and seized their articles, which may cause harm to the personal and property safety of the Chinese citizens in Australia.

"The Ministry of Foreign Affairs and the Chinese Embassy and Consulates in Australia remind Chinese citizens to be extra careful about the local security risks and be cautious about travelling to Australia in the near future."
The ABC should take a bow for this after it was largely responsible for beating up isolated racist incidents during the pandemic.
But that should not take away from this fantastic news. Tourists, students and would-be immigrants will go elsewhere.
To be clear, MB has nothing against the Chinese people. But so long as they bring their evil government with them to violate Australian sovereignty then the relationship should be at the lowest possible ebb.
All of these restrictions will bolster Australian democracy.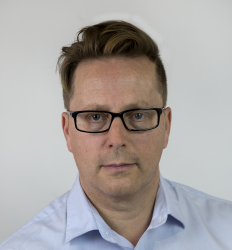 Latest posts by David Llewellyn-Smith
(see all)