Gareth Aird, head of Australian economics at CBA, has released research showing that the impact of international travel restrictions on the Australian economy are not as bad as commonly feared:
Key Points:

Both tourism exports and imports have collapsed due to international border closures, but education exports remain buoyant.

The overall impact of border closures has led to a spike in the travel services trade surplus because Australian residents spend a lot more holidaying overseas than international travellers spend on a vacation in Australia.

International border closures will hurt Australian businesses that rely on foreign tourists, but the overall macro-economic impact is far less damaging in 2020.

Overview:

Border closures have had a profound impact on services trade. Australian businesses that rely on overseas tourists have suffered. And parts of the education sector are concerned about what border closures may mean for international student enrolments in 2021. With the COVID-19 pandemic still very much a global phenomenon, it could be a long time before international borders are reopened. As such, the damage to businesses that rely on foreign residents visiting Australia in some capacity could be long lasting. But the overall harm to the economy is not as big as it looks on the surface, particularly in 2020.

Australia is a popular destination for foreign residents to visit. But Australians love to travel and spend offshore. Border closures mean less money is coming in, but equally less money is going out (chart 1). If borders were closed to foreign residents coming to Australia but local residents could still travel abroad the impact on the economy would be severe. But the fact that Australians cannot travel overseas means that a big chunk of money is no longer leaving the country. In this note we take a look at the travel services trade balance to assess the impact that border closures will have on the economy from a macro perspective in 2020.

Foreign residents visiting Australia:

There are generally three way that foreign residents can spend money in Australia. They can visit Australia for a holiday, they can study Down Under or they can visit for business purposes. These three categories make up what the ABS defines as travel services (chart 2). From an accounting perspective, travel services credits are basically an estimate of all of the spending by foreigners on goods and services while they are in Australia (e.g. retail, accommodation, recreation, transport). In 2019 travel services credits were $A65.7bn (3.3% of GDP) comprising:

– $A22.6bn spent by foreign residents having a holiday in Australia (1.1% of GDP).

– $A40.3bn spent by foreign students who were studying in Australia (2.0% of GDP).

–$A2.8bn spent by foreign workers visiting Australia for business purposes (0.1% of GDP).

The main driver of the lift in travel services exports over recent years has been the ongoing lift in education exports (note that education exports measure the total expenditure of overseas students who are studying in Australia and not simply tuition fees,which is important distinction).

Border closures to date have had a significant impact on the number of short term arrivals into Australia. They have effectively dropped to zero (chart 3). The tourism sector that is reliant on international travellers has been hit incredibly hard. It's a different story, however, for the education sector.

According to the Department of Education, Skills and Employment the number of international students in Australia as at April 2020 (latest available) was up by 3% over the year. The number of students from China is down by 9%. But the number of students from India has risen by 20% over the year. This data indicates that education exports have held up well so far. And the monthly travel services trade balance supports this view.

Prior to the COVID-19 pandemic Australia's monthly travel services trade balance was running at around $A0.9bn a month. But since the pandemic and resultant border closures it has averaged $A3.3bn per month. With tourism credit and debits dropping to virtually zero the $A3.3bn surplus can essentially all be attributed to education exports. If we annualise the recent monthly surpluses we get ~$A40bn which is what education exports were in 2019. So in our view the concern around a sharp drop off in foreign students and therefore education exports is a story for 2021 and not 2020. Policy decisions around the border and on health, quarantine and provider protocols will shape the outlook in 2021. We will get clarity on this in due course.

Australian residents travelling overseas

Australian's spend a significant amount of money offshore every year. But almost all of it is spent holidaying (chart 5). Australians spend a negligible amount of money studying abroad. In 2019 the total amount spent by Australians overseas (i.e. travel services debits) was $A51.9bn (2.6% of GDP) comprising:

–$A46.7bn spent by Australian residents having a holiday overseas (2.3% of GDP).

–$A0.5bn spent by Australian students who were studying in overseas (0.0% of GDP).

–$A4.7bn spent by Australia workers travelling overseas for business purposes (0.2% of GDP).

Border closures mean that there is basically no leakage in spending now offshore. Australian residents are not travelling overseas and the amount of money spent by Australian students is too small to have any impact on the overall level of travel services debits.

The net result

If we assume that the border remains closed for the rest of 2020 then on our calculations it will result in a massive travel services trade surplus of $A32bn in 2020. Now while that sounds impressive, we need to remember that there has been a reduction in the amount of money coming in as well as going out. It is simply that the amount of money that is no longer going out is greater than the amount of money that will not come in.

We estimate that over 2020 the Australian economy will miss out on approximately$A20bn in foreign spending due to the international border closure (1.0% of GDP). But working the other way is $A38bn that we estimate would have been spent offshore that will no longer leave Australia (based on the 2019 outcome and Q1 20 expenditure of $A13bn by Australian residents offshore).

The question is then around what proportion of that $A38bn gets spent domestically. The short answer is that we do not know. Some of the money will be saved and some of it will be spent (both on domestic tourism and also other goods and services). A back of the envelope calculation means that if about half of that money is spent on domestic goods and services then the overall impact on GDP from border closures is minimal in 2020.

There will certainly be businesses that are negatively impacted and we do not wish to gloss over that fact. But from a pure level of expenditure in the economy, if Australians can spend half of what they would have spent overseas in 2019 domestically then the gap is plugged.

The message therefore from policymakers becomes an easy one –if you were going to have an overseas holiday this year then please take one domestically and support Australian businesses! We suspect that regional Australia could do well from an expected lift in domestic tourism. It is likely to be the bigger cities that have been reliant on overseas tourists that will be more negatively impacted.
This is an excellent report that adds some much needed perspective. MB has made similar arguments, most recently last week:
These international departures generally outnumber international arrivals (primarily foreign tourists holidaying in Australia). Therefore, while the international tourism market has dried up almost completely, this should be mostly offset by a big lift in domestic tourism.

In 2018-19, 5.6 million Aussies holidayed overseas, spending $43 billion. Thus, that's $43 billion that could potentially be tapped by domestic tourism operators, which could largely offset lost tourism export earnings.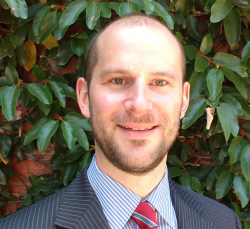 Latest posts by Unconventional Economist
(see all)