Horrible stuff at News:
Australia's leading doctor appeared to be on the verge of tears this morning as he described an impending disaster in Victoria.

Tony Bartone, the president of the Australian Medical Association, said there has been an "astronomical explosion" in cases in the state's care homes.

"Our residents in aged care facilities are just a heartbeat away from calamity," he told, with his voice cracking in emotion, the Today show this morning.

"We have seen this astronomical explosion in cases there. The PPE is not being worn. Infection control procedures are not being implemented in some.

"This is just absolutely unsustainable and we are just going to see the (case) numbers continue to rise."

Host Karl Stefanovic was visibly taken aback by Dr Bartone's emotion.

"That man is considered, that man is knowledgeable, and that man is incredibly worried," he said. "Incredibly worried. He's saying we need help. We need help here in Victoria."

Victorian Premier Daniel Andrews said yesterday there were 45 coronavirus outbreaks in aged care homes in Victoria and a total of 300 positive cases.
Public trust is collapsing:
A Newspoll published Tuesday in The Australian showed things have only worsened, with a dire net satisfaction rating for Mr Andrews' leadership of 20, compared to 58 at the end of April.

Following the successful flattening of the curve a few months back, Mr Andrews ranked as one of the most popular leaders in the country, with his approval rating higher than Mr Morrison's on occasion.

The second wave of infection and the stage 3 lockdown of Greater Melbourne saw those fortunes reverse sharply. It now appears that the level of community trust in the Premier is sliding while anger continues to boil over.
How can such discredited figure rally community support for a more severe lockdown? I see it everywhere, every day. Victorians are far more active than they were in the first version. Though at least the masks have come out in the last 24 hours.
This lockdown has no end in sight, at The Australian:
Victorians could face restrictions until Christmas as the Andrews government struggles to suppress the spread of the coronavirus, with the state reporting a national daily record of 484 infections.

The possibility of restrictions lasting many months, even if the current lockdown is eventually relaxed, have been discussed at the highest levels of government.

Senior government figures said Premier Daniel Andrews wanted daily case numbers "in the single digits" before reopening the economy — a similar position to NSW which has so far managed to contain the spread of infections.
I still think that Sydney will follow.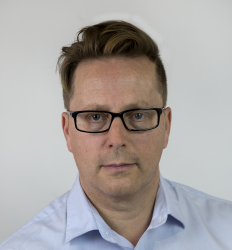 Latest posts by David Llewellyn-Smith
(see all)