A new survey from Boston Consulting Group (BCG) reveals that most Australians wish to continue working from home (WFH) for at least a few days per week:
…instead of commuting every day, they would be happier to be in the office for only two or three days of a five-day working week…

For those who can work from home, between 41 and 60 per cent surveyed revealed a preference that sees them doing two or three days a week from home.

Respondents aged over 60 most favoured working remotely, pegging their preference at between 81 to 100 per cent of the time…

"We may end up having more small offices set up around the [large capital] cities … say, 'collaboration hubs', with less commuting time, that still meet those social and collaboration needs, while providing a distraction-free environment" [said Chris Mattey, a partner at Boston Consulting Group]…

The survey found that, on average, workers' productivity and engagement with their job had gone up…

"The key thing coming out of this for me is around flexibility, around time," he said.

"Not even about 80 per cent [working four days a week], but about time of the day, like so I can pick up the kids — which, by the way, I need to do in about half an hour — and flexibility around location".
WFH could be the biggest positive outcome from COVID-19.
WFH eliminates the need for millions of workers to waste money, fuel and time commuting into central locations for work.
In turn, WFH frees up transport infrastructure, reducing the need to investment massive sums of money to expand capacity, as well as wasting money on office space.
WFH is arguably much better for the environment, given it reduces traffic, congestion and emissions on road networks. It could also encourage workers to eat at home rather than buying takeaway, thereby saving on food packaging. On the flipside, WFH could result in higher heating and air-conditioning use, negating (but not eliminating) environmental benefits.
WFH gives parents incidental interaction with their children that they otherwise would not have when they leave early and arrive home late to/from work. It also offers working mothers/fathers more flexibility, thereby expanding career opportunities.
Finally, WFH diversifies economic activity away from CBDs and, in the process, offers housing affordability benefits since it enables workers to live further away from work (including regional areas).
Given so many Australians now work behind internet-connected computers in 'knowledge jobs', there is less need to have workers travel to a central location every day on crowded roads, trains, busses and trams. This is both archaic and inefficient.
The only downside that I can see is that new entrants into the labour market, such as recent graduates, could lose out on face-to-face mentoring. However, these costs are far outweighed by the benefits of WFH.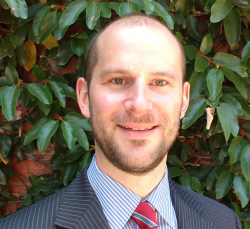 Latest posts by Leith van Onselen
(see all)