Yep. Via UBS:
Iron ore appears well-supported by current tightness

The iron ore price (62% CFR China) has averaged US$89/t YTD with spot now over US$100/t and above our CY 20e forecast of US$86/t. We are comfortable with our forecast based on 1) a strong recovery in Vale iron ore production which will require a 70-90Mt lift in 2H 20 to meet guidance (UBSe: 1H: ~120Mt, 2H: ~200Mt) & 2) mobility
restrictions easing in S. Africa & India, bringing supply into the market to alleviate current tightness. Uncertainty remains elevated due to COVID-19 so we've developed an interactive model of the steel & iron ore market to help model a range of scenarios through flexing assumptions on steel demand growth & iron ore supply.

Demand: China underpins global demand

The seaborne iron ore market is dominated by China, accounting for ~70% ofseaborne demand. The country's quick recovery from COVID-19 has boosted demand– see the recap from our Virtual China Tour for more. While ex-China steel output & consumption remains weak as a result of the pandemic, we note most major import markets are now easing mobility restrictions & while pre-COVID output levels are unlikely in the short-run, a modest recovery from current run-rates can be expected.

Supply: Brazil remains key supply risk

We see Brazil as the key risk to iron ore supply & poses upside risk to our forecast. Despite run rates increasing throughout May, YTD exports are still down 12% as a result of a weather-impacted Q1 & conveyor maintenance at Vale's S11D between April & May. However, with reports of Brazil struggling to contain COVID-19, there is risk that 2H exports will also be impacted. Exports out of South Africa have been challenged as a result of mobility restrictions (YTD exports to 25 May are down 7%), and while not significant on an individual basis, the cumulative impact of some minor exporters (i.e. India, Chile & Peru) adds further tightness to the market. Australian exports are up 4.5% YTD May but increasing tensions between Australia & China are concerning and add additional geopolitical risk.
I still think it more likely than not that Vale is forced to warn again before long. I can't see those 70-90mt arriving until 2021 given the economy is now stuck in the perpetual worst virus case of half shutdowns versus stunted herd immunity.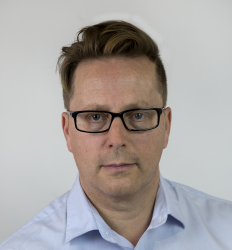 Latest posts by David Llewellyn-Smith
(see all)