SQM Research has released its alternative auction series, which attempts to trawl the internet before and after to capture all advertised auctions (rather than only those reported).
According to SQM, auction clearance rates across both Sydney and Melbourne fell to around 40%, which indicates a falling market:

Last week, Sydney recorded a final auction clearance rate of 40.4% with mid-week auctions and Saturday results fairly even in terms of success (40.8% verses 40.2%). Sydney volumes fell to 399 properties for the week which was to be expected given the long weekend. The clearance rate has now fallen for two weeks straight. At 40%, it represents a market that is likely falling with vendors and buyers struggling to agree on price.

Melbourne also recorded a fall. A clearance rate for the week of 40.8% was recorded with the Saturday results fairing a little worse than the mid-week results (39.6% verses 48.0%). Volumes fell to just 179 properties for the week.
This follows SQM managing director, Louis Christopher's, remarks earlier this week warning that there would be no V-shaped recovery for the property market:
"It appears that the market had half of a V-shaped recovery, so we had a little bit of an uptick, but has since topped out.

"It's possible that we've now seen the best of the brief housing recovery following the lifting of the auction ban"…

"I'm not seeing any material increase in confidence in the housing market right now," he said.

"So despite the very low interest rates, the housing market is not going anywhere, it's flat to slightly falling and I'm not sure how long this will last."
As I keep saying, there are six key factors that will weigh on the property market in the near term and/or prevent a strong rebound:
Unemployment will remain at high levels for an extended period and household incomes remain stunted.
Lenders will reduce the availability of credit owing to concerns over households' ability to repay.
Mortgage rates are at their all-time low and unable to fall much (if any) lower. This is a sharp contrast to previous recoveries, which experienced stiff tailwinds from falling mortgage rates.
Immigration will collapse and will likely remain at lower levels for longer, thus removing a significant chunk of housing demand.
Dwelling supply will rise sharply as the large pipeline of apartments is completed and short-term rentals like AirBnb are returned to the long-term market.
Rents are likely to fall heavily on the back of rising supply and increased unemployment.
My best guess is that we will continue to see moderate falls over coming months, like what we saw in May (where values nationally fell 0.5%).
The big test will come later in the year if/when emergency income support and mortgage repayment holidays are wound back.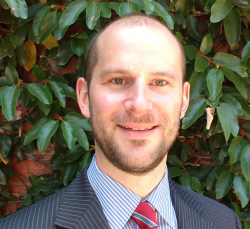 Latest posts by Leith van Onselen
(see all)