As reported on Sky News, a Senate inquiry will today consider extending government support schemes such as JobKeeper beyond its late-September expiry.
Business groups will make a case for an extension at the inquiry, with the Australian Chamber of Commerce and Industry, Australian Industry Group, Business Council and small business representatives all expected to appear.
The Morrison government is assessing an effective role back of the scheme as businesses begin to reopen.
Instead of continuing JobKeeper, MB believes that JobSeeker should be maintained at its current elevated level of $1,100 a fortnight until the labour market returns to 'normal levels', and then be lifted permanently by $95 a week (as advocated by ACOSS).
Maintaining JobSeeker at $1,100 would provide an adequate universal social safety net that catches anyone left unemployed. It is also far less distortionary than JobKeeper, which misses a wide variety of businesses and can be easily manipulated.
JobSeeker is a genuine social safety net, whereas JobKeeper is a convoluted program that benefits some businesses over others, can be gamed, and hides the true extent of unemployment.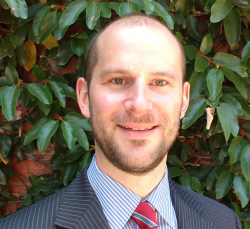 Latest posts by Leith van Onselen
(see all)