Via News:
Queensland Police have launched an investigation into a top Chinese diplomat for allegedly inciting violent threats against an Australian university student.

A spokesperson confirmed to news.com.au that inquiries centring on Dr Xu Jie, the Consul-General for the People's Republic of China in Brisbane, had commenced following a formal complaint lodged by Drew Pavlou.

Mr Pavlou, an undergraduate student at The University of Queensland, alleges that a public statement issued by Dr Xu on July 25 last year described him as a "separatist" and opened him up to graphic death threats and vile abuse.

…In mainland China, being seen as a separatist is a crime on par with murder and punishable with the death penalty.

When Dr Xu repeated the description, describing "anti-China separatist activities" in his statement, Mr Pavlou alleges he received an avalanche of threats.

"There were threats against me and my family, someone said they'd rape my mother in front of me and then kill us … it was vile stuff," he said.

As well as a Chinese diplomat, Dr Xu is an adjunct professor at UQ after being awarded an honorary position by the university.
Bravo. UQ management's links to the consulate, and whether they endorsed the violence, should be a part of the investigation.
Meanwhile, CCP mouthpiece The Global Times, is still yelling into it's baiju:
According to a poll carried out by the Sydney-based think tank Lowy Institute, only 23 percent of Australians express trust toward China with international responsibility. It states that Australians' trust in China has hit an all-time low.

Another survey conducted by the public opinion department of the Global Times and the Australian Studies Center at Beijing Foreign Studies University shows that Chinese people do not view Australia favorably.

The findings of the two surveys are not unexpected. This is a direct public response regarding deteriorating Beijing-Canberra ties. The sharp deterioration of the bilateral relations can be traced to the novel coronavirus break out. Anti-China rhetoric in Australia has been repeatedly reported. For example, mounting racism in Australia has recently escalated, with Chinese and other Asians suffering from increasing aggressive verbal and physical attacks. Hence, it is rational that Chinese respondents to the survey do not view Australia favorably. China's recent actions toward Australia, such as temporarily halting beef imports from four Australian traders and travel alerts warning Chinese people not to travel to Australia, have deepened Australia's distrust over China.

Apart from Australia, Western countries (such as Canada and Sweden) positive views toward China, have dropped significantly. This is mainly because they regard China's rise as a threat.

Furthermore, since the outbreak of COVID-19, some Western politicians and media have been repeatedly passed the buck to China. This was done to divert domestic attention for their mishandling of the pandemic. It explains why they failed to objectively comment about China's effective efforts to combat COVID-19. This has distorted China's image in the West. It has unfortunately reduced their favorable views about China.

Additionally, China's institutional advantage fighting the novel coronavirus pandemic has frustrated the West.

However, public opinion in both China and Australia will not impact their bilateral ties.

The surveys also show that nearly half of Chinese respondents see the US as the biggest irritant to China-Australia ties. They properly perceive the role Washington plays in Canberra's relations with Beijing. It is obvious that the worsening of the China-Australia relationship is closely related to intensified China-US tensions. The US has ramped up its pressure toward Australia, demanding the latter take a clear position to assist the US mission to contain China.

In the short-run, interference from the US will be difficult to be ruled out in the China-Australia bilateral ties. Canberra is clearly aware that nothing can be gained from taking a side in this quarrel between Washington and Beijing. Yet Canberra's reliance on Washington will unlikely be reduced in the short-run.

China-Australia ties will move forward with unsavory spats. Unstable bilateral ties may become normal in the future.

However, China-Australia ties do not involve significant strategic implications. The global economy has entered a slowdown stage. The deadly virus has hit global economy with grave implications. Australia's economy has undergone miserable damage: such as a series of massive bushfires. Against this backdrop, Australia's reliance upon the Chinese economy will never waiver. Canberra is clearly aware that it will not receive anything beneficial by continuously confronting Beijing – especially as an embarrassed lackey of the Trump family.
Fantastic. Australia/China relations are exactly where they should: at the bottom of the barrel. After all, the CCP has:
tried to corrupt local, state and federal parliaments;
corrupted universities;
engaged in cyber warfare;
militarised international waters;
behaved like Nazis to its marginal populations;
crushed Hong Kong;
mass stolen IP and thumbed its nose at the rules-based order;
unleashed COVID-19 while siphoning off PPE;
lied about all of it and daily insulted Australia.
Whey would we have good relations? Cheers to them getting even worse!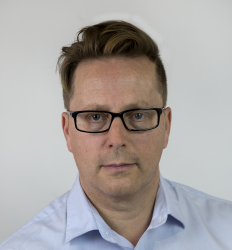 Latest posts by David Llewellyn-Smith
(see all)