Via the OECD:
The lockdown measures brought in by most governments have succeeded in slowing the spread of the virus and in reducing the death toll but they have also frozen business activity in many sectors, widened inequality, disrupted education and undermined confidence in the future.

As restrictions begin to be eased, the path to economic recovery remains highly uncertain and vulnerable to a second wave of infections.

With or without a second outbreak, the consequences will be severe and long-lasting.
Double-hit scenario: A second wave of infections hits before year-end

A renewed outbreak of infections triggers a return to lock-downs.
World economic output plummets 7.6% this year, before climbing back 2.8% in 2021.
The OECD unemployment rate nearly doubles to 10% with little recovery in jobs by 2021.
Single-hit scenario: A second wave is avoided

Global economic activity falls 6% in 2020 and OECD unemployment climbs to 9.2% from 5.4% in 2019.
Living standards fall less sharply than with a second wave but five years of income growth is lost across the economy by 2021.
My base case sits between the two. I don't see the return of economy-wide lockdowns in developed economies barring a nasty virus mutation. But nor do I see the virus eliminated by policy, vaccine or cure either.
So, we'll be in this zombie economic zone where large parts of previous economic activity are dead for as far as the eye can see, unemployment remains structurally higher, inflation structurally lower, borders are much tighter for years, degloblisation accelerates dramatically, and various asset prices get pushed around, up and down, by endless monetary accommodation.
It's a kind of 90% economy scenario in which profits won't get anywhere near that implied by current valuations, banks are challenged by a longer than normal bad debt cycle, as well as ZIRP, and governments everywhere are the new marginal spender in every economy.
Australia the same.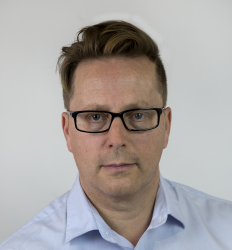 Latest posts by David Llewellyn-Smith
(see all)