The poor value of Australia's National Broadband Network (NBN) has spurred an army of companies offering lower cost or better performing alternatives.
On Monday, The AFR reported that a new billion-dollar telco has emerged to take on NBN:
The team behind the merger of M2 and Vocus has engineered another major telecoms deal, bringing together Uniti Group and OptiComm to create the nation's sixth biggest ASX-listed telco and a major competitor to NBN…

The deal will create a $1 billion company entirely controlled by Uniti's management team…

Both companies specialise in rolling out fibre broadband connections to greenfield housing developments in Queensland, NSW, Victoria, South Australia and Western Australia. The deal will create the only major competitor to NBN, which is by far the dominant player in the greenfield fibre market.
This adds to a growing list of companies seeking to compete head-to-head with the NBN.
Optus recently begun offering a competing 5G home service at $70 per month, which promises 165Mbps downloads during peak hours.
Telstra and the merged TPG / Vodafone have announced plans to launch 5G home services that would compete with the NBN in lucrative capital city areas.
Aussie Broadband has begun rolling out its own fibre network that should provide a better product than the NBN.
Some cities in Australia are also rolling-out or developing competing high-speed broadband services, including Adelaide, Newcastle, Wollongong, Launceston, and the NSW Central Coast Council. Whereas the NSW Government recently put $100 million dollars aside for the provision of "innovative systems" to improve the price, quality of service and internet access services in regional areas.
More competing services are certain to emerge to capitalise on the need for genuinely fast broadband.
In March, the Parliamentary Budget Office reported that the "fair value" (or saleable value) of the NBN was just $8.7 billion – less than one-third the federal government's equity investment. Thus, the NBN required a $21 billion writedown.
With every competing service, the likelihood of NBN Co ever making a profit recedes. And with it, the PBO's "fair value" estimate becomes increasingly fragile meaning the federal government faces an even bigger writedown.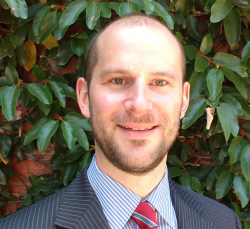 Latest posts by Leith van Onselen
(see all)