With Australia's official cash rate crashing to just 0.25%, mortgage rates have also cratered to all-time lows: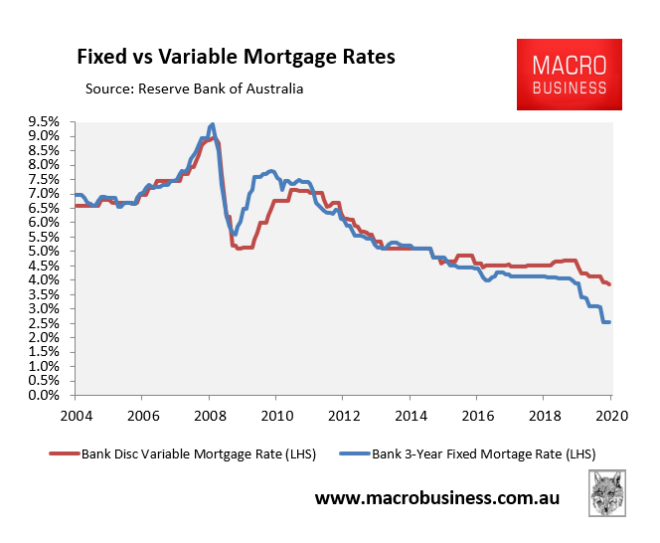 Some smaller lenders have even lowered mortgage rates below 2% for the first time ever as competition intensifies:
Mortgage loan interest rates have plunged below the two per cent mark for the first time ever in Australia.

Experts believe a mortgage war is brewing after smaller lender Bank of Us dropped 1, 2 and 3 year fixed loans to 1.99 per cent – the lowest rates ever recorded.

Bank of Us is a Tasmanian-based lender and the deals on offer is only for Tasmanian residents…

Many lenders are already offering both fixed and variable rate deals in the low two per cent range but these could fall further in the coming months.

The Mortgage and Finance Association of Australia's chief executive officer Mike Felton said it was a "tremendous" time for borrowers to snap up rock-bottom deals.

"It could result in more lenders following suit," he said.

"It's great for competition and borrowers have never had a better opportunity to refinance."
While falling mortgage rates are great news for those already 'in the market', and should free up disposable income, don't expect it to propel house prices higher.
At the same time as lenders are lowering mortgage rates for those with equity and good incomes, they are also tightening eligibility for new borrowers amid concerns around high unemployment and falling incomes (see this morning's post).
Since dwelling values are set at the margin when properties change hands, restrictions on credit should necessarily shrink the pool of potential buyers (as well as the price they can pay), resulting in lower prices (other things equal).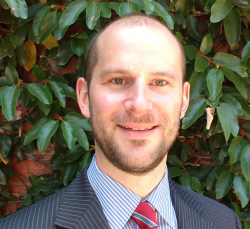 Latest posts by Unconventional Economist
(see all)