Last week we reported that international students would begin to be flown into Australia from July with Canberra and Adelaide to take the first plane loads. Other jurisdictions are expected to follow course over coming months with international students to be quarantined for two weeks, paid for in part by taxpayers.
MB has vigorously opposed this plan from the start on the following grounds:
It would greatly increase the risk of spreading COVID-19 given widespread quarantine failures experienced to date;
Taxpayers should not have to bear any of the costs; and
It is unfair to bring in international students when Australians are not allowed to travel abroad nor freely travel interstate.
In short, Australians have sacrificed far too much, and endured draconian lockdowns at considerable personal and financial cost to get COVID-19 under control, only to risk that now for the international student trade.
Regarding the first point above on quarantine failures, Melbourne provides a valuable insight. Melbourne has hosted most international arrival quarantine. This quarantine has failed badly, driving the spike in COVID-19 currently being experienced across the city:
Concerns about Victoria's handling of quarantine following COVID-19 outbreaks linked to two hotels had sparked the move within the federal government to divert repatriation flights away from Melbourne to other Australian cities…

Multiple federal government sources have confirmed concerns about the lack of expert medical personnel advising hotel workers, who have the task of delivering food and escorting guests without appropriate personal protective equipment…

The same private security firm oversees quarantine arrangements at both the Stamford Plaza and Rydges hotels where infected staff members have spread the virus to close contacts and contributed to family outbreaks that forced the Victorian government to reintroduce restrictions…

A senior federal government source said hotel staff had no training in the use of PPE and "would wear the same mask and gloves for hours", while no medical waste bins were provided in the initial weeks of hotel quarantine…

Health Minister Greg Hunt told the ABC on Tuesday morning that the hotel quarantine system was the nation's "defence against importing cases from around the world"…
Non-English speaking (NES) migrants also appear to be behind many of the outbreaks:
The six core local government areas affected by the surge in coronavirus cases contain significant numbers of people who speak Englis­h as a second language.

Languages include Arabic, Punjabi, Vietnamese and Chinese and health officials are desperately trying to get the messages through to these groups.

…the culturally and linguistically diverse community meant many people didn't understand the government's advice on social distancing.
The risks of further outbreaks will obviously multiply with thousands of NES background international students arriving.
Australia's international border must remain closed to all but returning citizens and permanent residents. No exceptions.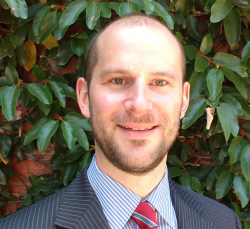 Latest posts by Unconventional Economist
(see all)