On Monday I argued that the weekend's "black lives matter" protests would provide a useful experiment on COVID-19.
That is, if the protests do not lead to a spike in COVID-19 infections, this would indicate that risks from reopening the Australian economy to all but international travel are low. If so, the protests could actually end up benefitting the Australian economy.
On the other hand, there is the clear and present danger that we get a spike in infections arising from the protests, thus confirming that community transmission of COVID-19 remains a high risk and resulting in a slower economic reopening.
Unfortunately, a Melbourne protester has tested positive for COVID-19:
The protester, a man in his 30s, is not Indigenous and first developed symptoms the day after the rally.

The person wore a mask, was not symptomatic at Saturday's protest and is unlikely to have contracted the virus at the event, Chief Health Officer Brett Sutton told reporters.

"Because of that attendance at the protest, within 24 hours of attending the protest, they were potentially infectious, so the lesson about warning people not to attend applies," Prof Sutton said on Thursday.
Treasurer Josh Frydenberg is maintaining a positive front, stating the positive diagnosis won't yet halt the easing of social distancing restrictions:
"What we have been absolutely clear about is that people shouldn't have gathered in those numbers for those rallies. In doing so, they put the broader community's health at risk," he said.

"Obviously, we'll wait and see what the health outcomes are in the weeks ahead.

"I don't accept that (restriction relief should be halted), we do know there was a time table agreed by the National Cabinet. It is important to move ahead with that time table because we know how many jobs are going to be created and we know how much the economy will benefit as a result."
Given COVID-19 can take up to two weeks to present symptoms, we probably won't know whether the protests caused a spike in infections until next week.
Let's hope for a good result.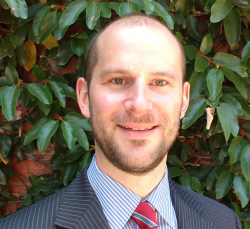 Latest posts by Leith van Onselen
(see all)