It sounds preposterous. Yet it is true. It all started when energy firm, Santos, lied to Australia about its gas reserves for export in 2011, previously from The Australian:
As Santos worked toward approving its company-transforming Gladstone LNG project at the start of this decade, managing ­director David Knox made the sensible statement that he would approve one LNG train, capable of exporting the equivalent of half the east coast's gas demand, rather than two because the venture did not yet have enough gas for the second.

"You've got to be absolutely confident when you sanction trains that you've got the full gas supply to meet your contractual obligations that you've signed out with the buyers," Mr Knox told ­investors in August 2010 when asked why the plan was to sanction just one train first up.

"In order to do it (approve the second train) we need to have ­absolute confidence ourselves that we've got all the molecules in order to fill that second train."

But in the months ahead, things changed. In January, 2011, the Peter Coates-chaired Santos board approved a $US16 billion plan to go ahead with two LNG trains from the beginning….as a result of the decision and a series of other factors, GLNG last quarter had to buy more than half the gas it exported from other parties.

…In hindsight, assumptions that gave Santos confidence it could find the gas to support two LNG trains, and which were gradually revealed to investors as the project progressed, look more like leaps of faith.

…When GLNG was approved as a two-train project, Mr Knox assuredly answered questions about gas reserves.

"We have plenty of gas," he told investors. "We have the ­reserves we require, which is why we've not been participating in acquisitions in Queensland of late — we have the reserves, we're very confident of that."

But even then, and unbeknown to investors, Santos was planning more domestic gas purchases, from a domestic ­market where it had wrongly expected prices to stay low. This was revealed in August 2012, after the GLNG budget rose by $US2.5bn to $US18.5bn because, Santos said, of extra drilling and compression requirements.
The rest is history. The third-party gas purchases created an artificial shortage that sent the local gas price from $2Gj to $20Gj, as well as tripling wholesale electricity prices.
This shock to energy prices has hollowed out manufacturing, gutted household budgets and squeezed the margins of every business from Townsville to Adelaide. It is no exaggeration to say that Santos snuck its hand into every wallet in eastern Australia.
To prevent this would have been so easy. All that needed to happen was Santos be forced to stop buying gas that was not already part of its reserves. After all, it had lied that it had enough to fill its export terminal, so should wear the losses for doing so, Credit Suisse wrote at the time:
 Our preferred option is to reclaim the third-party gas currently being exported: Aside from the Horizon contract between GLNG and Santos, there was no evidence in the EIS or FID presentations that more non-indigenous gas was required. As such, one could argue reclaiming what has only been signed due to a scope failure, is equitable. Including the Horizon contract GLNG will be exporting >160PJa of third-party gas in the later part of this decade. Whilst we get less disclosure these days, BG previously said that after an initial 10–20% in the early days (now gone) QCLNG would use ~5% thirdparty gas – 20–25PJa. APLNG is self-sufficient, but as can be seen the other thirdparty gas would get extremely close to balancing the market. Clearly these things are far better done by mutual agreement from all parties, rather than a political mandate.
But nothing was done, even as GLNG and Santos wrote off billions on its white elephant gas export plant because it was shipping gas so cheaply to Asia that it was losing money, but making up for it via huge prices charged at home for the some gas.
This situation became so preposterous in 2017 that owing to pressure from MB and others the Turnbull Government was forced to apply domestic reservation to Santos and other east coast gas carteliers. In response, the local price slowly halved to $10Gj, still 300-400% higher than historical rates.
Then another opportunity presented itself last year to rectify the problem. With the help of MB, federal senate party, Center Alliance, figured out that we had still had a major gas problem. It demanded tougher domestic reservation from the Morrison Government in return for its support for the $158bn tax cut package.
That deal got done and the subsequent process recommended that the ADGSM should have a price trigger added to it. The chosen benchmark was export net-back of the Japan/Korea Marker,  the pan-Asian spot gas pricing mechanism. That would guarantee that the east coast would always have access to the lowest possible Asian spot prices which today would deliver gas at around $1.50Gj ($3Gj minus liquifaction and shipping) instead of the $10-11Gj that has prevailed since the ADGSM was introduced in 2017.
But, that agreement now appears to be dead. Why? Because good old Santos put forward a competing proposal: that it frack NSW's Narrabri reserve under domestic reservation instead. This idea then suddenly morphed  into Australia's "gas-led recovery" pushed by the gas industry-corrupted National Covid Reform Commission.
The problem is, Narrabri gas will be delivered into Sydney and Melbourne at around today's $10Gj price while Santos is still selling gas into Asia at $3Gj JKM (as well on contracts attached to Brent oil at roughly $6-7Gj).
Hardly a better idea versus the Centre Alliance deal that would crash the spot price to $1.50Gj and thereby crush contract prices as well.
As if that wasn't enough, the fantastically blessed Santos faced another problem. There is huge local resistance to the Narrabri project. It will produce roughly one million tonnes of cadmium-rich toxic salt in phase one alone. Next come phases two-three, four etc, so on and so forth, each of which will double the number of wells as the last with double the toxic salt to boot.
The only solution will be to bury it with the obvious risk that that poisons the surrounding water table.
Nobody else wants that so the local resistance was so fierce that over the last few years it forced coal seam gas bans and triggered a major inquiry by the NSW Chief Scientist to ensure conditions for safe drilling. It came up with sixteen rules to guarantee that NSW was not poisoned for thousands of years, let alone next year.
This would have added costs for Santos of course. So, through a series of events in the NSW parliament, across all sorts of parties and loyalties, Narrabri was exempted from the bothersome sixteen conditions last week.
Then, on the weekend, we got this news:
The NSW Department of Planning, Industry and Environment backed the oil and gas company's project on Friday and has now referred it to the Independent Planning Commission for a final assessment.

…Environmental groups including the Nature Conservation Council, farmers and some MPs argued that it would contaminate groundwater, pose risks to threatened species and generate substantial greenhouse gas emissions.

But the planning department found the project was "unlikely" to adversely affect the region's groundwater resources in the Great Artesian Basin and could be designed to minimise any impact.
You will be pleased to learn that the potential final hurdle of the Independent Planning Commission was nobbled earlier this year:
Planning Minister Rob Stokes said on Saturday that NSW was "open for business" as he announced the snap review of the Independent Planning Commission, the statutory agency responsible for making arm's-length decisions on state-significant development applications including mining projects.

Terms of reference for the review, which will be overseen by NSW Productivity Commissioner Peter Achterstraat, include "whether it is in the public interest to maintain an Independent Planning Commission" (IPC), and whether changes should be made to the thresholds for referring matters to the IPC.

Lobby group the NSW Minerals Council launched a print, radio and television advertising campaign targeting the "faceless IPC" after it rejected South Korean company Kepco's $290 million proposal for a coalmine in the Bylong Valley near Mudgee.
Does anyone have any faith at all in the IPC to do anything but rubber stamp Narrabri now?
And so, here we are. The entire east coast will continue to pay much higher prices for its own gas than Asian importers do, only now, those unwholesome profits will be re-invested directly into the potential for a subterranean mushroom cloud to kill all life in NSW. Purely at Santos' discretion.
Bizarrely for myself, who has always supported the Narrabri project when and if Asian prices made it viable, and under appropriate environmental conditions, I must now resist it.
One failure has piled upon the next to create what is now a community and national interest disaster: market failure has led to regulatory failure which has led to political failure. All to save one dirty, little firm.
That, my friends, is how Straya rolls.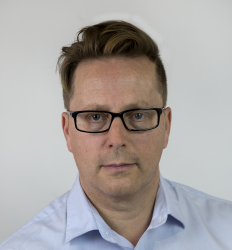 Latest posts by David Llewellyn-Smith
(see all)