Before COVID-19 hit the Australian economy, Foxtel was already fighting for survival.
As shown below, Foxtel was bleeding subscribers at the same time as its online streaming rivals were experiencing explosive growth.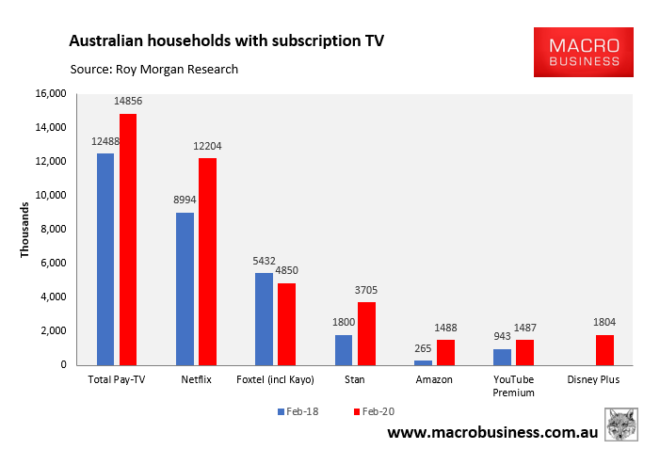 Foxtel lost 582,000 subscribers over the two years to February 2020, versus 3.2 million growth in subscribers for market leader Netflix, 1.9 million for Stan , and 1.2 million for Amazon.
The situation obviously deteriorated when COVID-19 rolled in. With live sporting events cancelled across the globe, Foxtel lost thousands of subscribers from its traditional broadcast service, alongside its dedicated sports streaming service Kayo.
Foxtel, which was already drowning in $2.5 billion of debt, initially responded by axing 200 employees. Its two major owners, Newscorp and Telstra, also wrote down their investment in Foxtel by $1.7 billion.
In a last ditch effort to save the company, Foxtel last month launched its new Binge streaming service, which offers competitively priced packages to compete head-to-head with its streaming rivals.
After testing the Binge service out, I must admit that it offers good value for money.
Packages are reasonably priced from $10 an month (one screen) to $18 a month (four screens).
There's an abundance of movies on offer (roughly 800), as well as a wide range of television shows from the likes of Warner Bros., HBO, HBO Max, Sony, NBCU, FX and the BBC.
The App also works well enough, although there is not yet a function allowing offline downloads.
In short, I couldn't see much difference between Binge and Foxtel's expensive broadcast service, other than no sports and no live television.
But herein lies the problem for Foxtel. While Binge is decent value given its competitive pricing, it has entered a very crowded market. It has also incentivised existing subscribers to downgrade from expensive (higher profit margin) packages to Binge.
Thus, while Binge will likely result in strong growth in subscriber numbers for Foxtel, this could come at the expense of crushed margins and reduced overall profitability.
While it is uncertain whether Foxtel's Binge play will pay long-term dividends, it does at least provided Australian consumers with greater value and options.
Viva competition!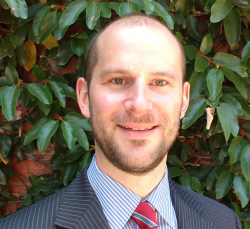 Latest posts by Leith van Onselen
(see all)