Last month, the Victorian government advised that the $6.7 billion West Gate Tunnel project would not be completed in 2022 as originally intended, instead pushing the project back to 2023 over a dispute around the disposal of contaminated soil.
And earlier this month, it was revealed that Transurban had sought to tear up the contract to build the project over a force majeure event – an unforeseeable circumstance that makes it impossible to fulfil the terms of a contract.
The stoush will now head to the Supreme Court in July if Transurban cannot negotiate an agreement on who will pay for $1 billion in cost blow-outs:
Justice Kevin Lyons on Friday ordered the companies into mediation on July 13 to try to resolve whether a dispute could be handled by arbitrators before proceeding with further court hearings. Preliminary arguments will start on July 27 if mediation fails.

A bitter and costly legal battle would be detrimental to all parties involved in the $6.7 billion road project – and possibly Transurban shareholders – and could expose flaws in how risk was allocated in the project's complex structure…

Competitors to Transurban say the tollroad group, which is contributing $4 billion to the total cost of the new motorway in return for the rights to toll and operate it until 2045, got a good deal.

To help pay for the West Gate Tunnel, the state government agreed to pump in $2.65 billion and extend Transurban's existing concession on Melbourne's CityLink tollroad, which leads from the airport to the CBD, by 10 years to 2045, forcing motorists to keep paying tolls.

Because the West Gate Tunnel was Transurban's idea, rather than the government's, the project wasn't put out to a competitive tender like most other public-private partnerships…

Removing and disposing of PFAS contamination is costly. Figuring out who is responsible for paying is complicated by the fact that the risk allocation in Transurban's contract with the builders may not mirror the risk allocation in Transurban's contract with the state government…

With all parties standing their ground, the scene looks set for a lengthy court battle.
Transurban cannot credibly claim that it was unaware of the contaminated soil, given the 1465-page agreement between the Victorian Government and Transurban contained 125 references to "contamination":
Search the West Gate Tunnel project agreement between Transurban and Victorian Treasurer Tim Pallas and you will find a thumping 125 references to "contamination" in the 1465-page document.

There is even a special section of the contract titled "Site conditions", in which details are given over how to deal with disputes over new discoveries of contamination during construction of the project's new twin tunnels and bridge over the Maribyrnong.
Victorian taxpayers are already being reamed by this project, whose cost has already ballooned by $1 billion.
The tolls that will be charged on this project are also extortionate and represent a massive financial gift from taxpayers to Transurban.
Under the project's terms, Trans­urban will pay just $4 billion in exchange for which the toll road company will increase tolls by 4.25% every year for a decade – way above inflation and wage growth – and then rise by CPI. In turn, Transurban are set to net an extra $37.3 billion by 2045, according to Parliamentary Budget Office calculations.
Transurban has already privatised the gains from this project. It must be made to wear any further cost blowouts.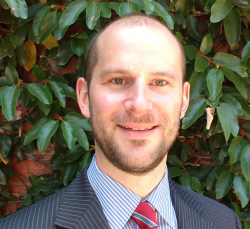 Latest posts by Leith van Onselen
(see all)