Yesterday, Clay Lucas' explosive report on the West Gate Tunnel project revealed that the 1465-page agreement between the Victorian Government and Transurban contained 125 references to "contamination":
Search the West Gate Tunnel project agreement between Transurban and Victorian Treasurer Tim Pallas and you will find a thumping 125 references to "contamination" in the 1465-page document.

There is even a special section of the contract titled "Site conditions", in which details are given over how to deal with disputes over new discoveries of contamination during construction of the project's new twin tunnels and bridge over the Maribyrnong.

Transurban was so familiar with the contamination issue that when it secretly pitched the project to an incoming Victorian government in late 2014 and early 2015, it noted how well prepared its builders were to tackle the issue.

"Dealing with contaminated land is a common part of building major projects," one of its explainer brochures noted. "Construction companies are well-equipped and experienced in safely managing contaminated land and spoil."
Today, The Age has revealed that the West Gate Tunnel builders had no road map to dispose of the 2.3 million tonnes of toxic soil even as tunnelling work began:
Leaked documents from the builders show they had not settled on a transport plan or a dump site for the soil as late as last October, two months after Premier Daniel Andrews said digging was about to start.

It can also be revealed that three councils – Melbourne, Maribyrnong and Hobsons Bay – warned that contaminated soil would be dug up along the $6.7 billion toll road connecting the West Gate Freeway in Spotswood and CityLink in Docklands and stricter controls were needed.

The project's builders, John Holland and CPB Contractors, now want to ditch the project, alleging the amount of contamination with PFAS – a group of potentially carcinogenic chemicals – was underestimated when they signed the project's $5 billion construction contract.
The farce continues. But wait, there's always more taxpayer dough, at Domain:
"I don't believe there is a need for additional payments," he said.

"But if [there are] legitimate claims that can be stood up, that can be demonstrated, that are put forward in good faith rather than silly games being played, well we're not unreasonable, we're willing to sit down and work with contracted parties.

"We've done that on many different projects where things are unforeseen or things occur."
Victorians prepare to reamed.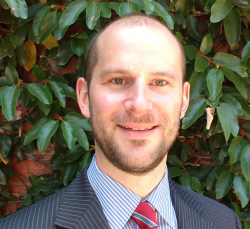 Latest posts by Unconventional Economist
(see all)