Iron ore prices for May 29, 2020: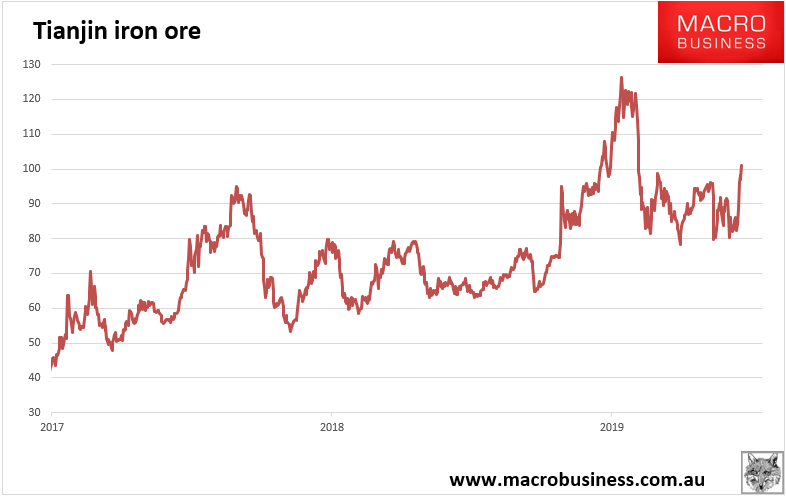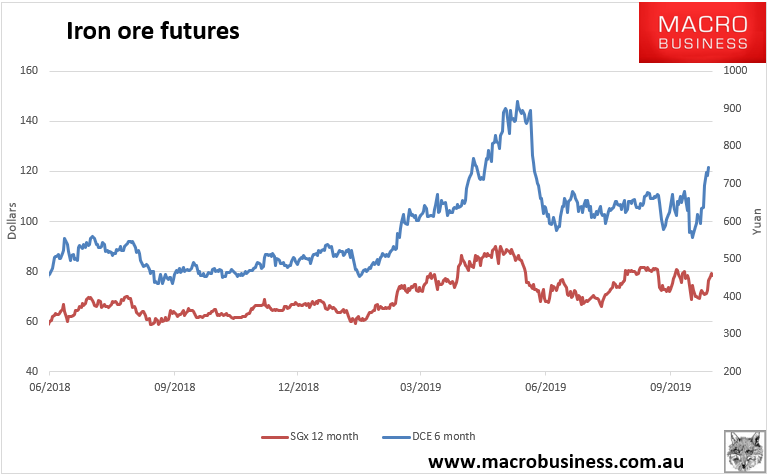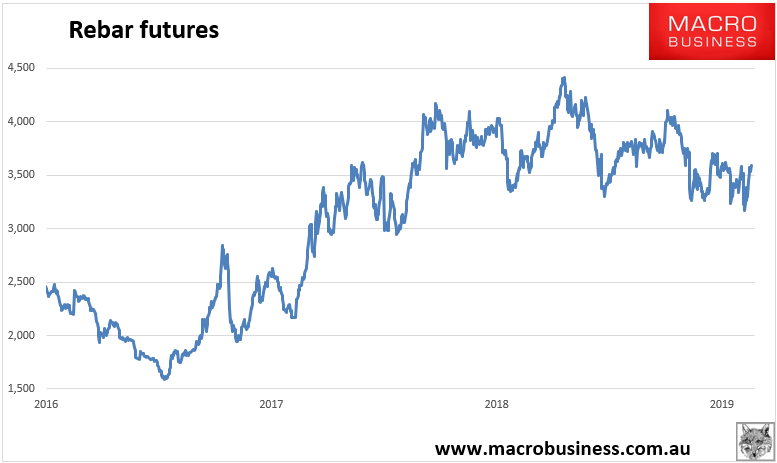 Everything to the moon.
The China PMI has construction registering above 60 again, boom-time levels. This is despite what remains a weak Chinese recovery:

But, as usual, what growth in activity there is is focussed on, you guessed it, empty apartments and roads to nowhere. So all good for iron ore, especially as supply remains very high risk in Brazil:

Via AFR:
"Sources said they had heard of hundreds of COVID-19 infections at Vale's mines in Itabira, in the southern state of Minas Gerais," Fastmarkets MB said in a post on its website.

Separately an outbreak in Para state, where three Vale mines – S11D, Serra Norte and Serra Leste – are located has claimed 64 lives in the nearby town of Parauapebas alone, Reuters reported, citing municipal data.

Starting on Saturday, Vale and the mayors' office said they will begin a joint program to test some 100,000 people in Parauapebas, perhaps the most widespread testing initiative undertaken by a major mining firm to date.

A city of almost 200,000 people, Parauapebas had 1900 coronavirus cases as of Thursday, more than four times the average rate in Brazil.
And:

It looks like the virus is going to overwhelm seasonality. Chinese steel mills might restock right through the usually weak June/July period keeping prices strong. I was already reasonably bullish in H2 given Chinese stimulus and Brazil woes.
To the moon!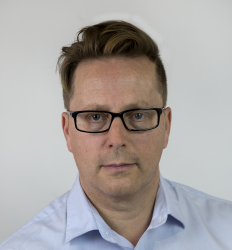 Latest posts by Houses and Holes
(see all)