There is a stunning victory for Australian multiculturalism that is going unmentioned. It is this, at Domain:
A drastic increase in racism complaints has seen a coalition of 30 community groups join to demand a bipartisan national anti-racism strategy across health, housing, education and the workplace.

The organisations, including the Federation of Ethnic Communities Councils of Australia (FECCA) and the Australian Council of Trade Unions, have signed an open letter calling on the Coalition and Labor to establish a strategy as racist incidents increase during the pandemic.

The open letter says "recent events are both a wake-up call and an opportunity" for a strategy that draws on government, business, unions and community groups to improve social cohesion.

The number of complaints made under the Racial Discrimination Act to the Australian Human Rights Commission has increased by almost one third since the coronavirus pandemic began, and a leading survey has tracked almost 400 racist incidents against Asian-Australians since April.
The question is, is a jump from 270 complaints about racism to 400 a "drastic" increase in the circumstances? Obviously not. In context, this is a titanic victory for Australian multiculturalism.
Consider that we are talking about 130 extra incidences of racial outbursts amid a once per century pandemic that originated in China, which lied about it, demanded we keep the borders open to catch it, while siphoning off our personal protection equipment.
In short, Beijing declared a kind of biological war on Australia over H1, 2020. We don't have to see this as intentional. It's the direct consequence of its handling of the virus.
Moreover, this followed years of "sharp power" warfare in which Beijing coordinated attacks on the Australian parliament, media and prominent individuals to undermine our democracy, divide Chinese Australians from the community, wedge Australia from the US and corrupt our parliamentary, tertiary and business institutions.
Even today, the CCP's wolf wanker diplomats daily insult Australia and Australians for doing nothing more than protecting its borders from their own encroachments.
In such a context, is a rise of 120 complaints about racism "drastic". God no. It's a spectacular victory for multiculturalism. By comparison, check out the coat-to-coast race riots in the US.
That's the rub. When you subject a community to the types of abuse that Beijing has unleashed upon Australia, it is going to get angry. It has every right to do so. That's what having a country is for. The preservation of values and living standards.
That anger will inevitably be expressed inappropriately by a few individuals. We're talking about people here, not robots: irrational balls of tangled emotion put under pressure. Not the automatons of post-structuralism that Millennials seem to think that we are.
Racism should be always be called to account. But let's keep it in perspective. Is the real issue here a small increase in racial outbursts? Or is it the drastic intensification of the CCP's relentless psy-ops war on all Australians, which includes amplifying claims of racism. That war now takes in our attempt to bring accountability for biological attack. It began with barley and beef bans and has now proceeded to tourists and students, via Domain:
Chinese education agents say they will not recommend studying in Australia and have threatened to divert thousands of students to the UK as the sector reels from a dispute between Australia and its largest trading partner.

The comments are the first sign that a warning delivered by China's Ministry of Education on Tuesday will trickle down to consumers, as education agents accuse Australia of discriminating against their students and using them as a cash cow.

China is the largest source of overseas students at Australian universities and any decline would put at risk an estimated $3.1 billion of revenue paid by Chinese nationals to the Group of Eight elite research universities alongside RMIT and the University of Technology Sydney.
The Government is right to protest about the characterisation of Australians as racist:
The Morrison government has formally protested to Beijing over its claims Australia is too dangerous for its tourists and students, as Chinese nationals already here downplayed allegations of racism.

Australian diplomats in Beijing told Chinese officials there was no evidence of an increase in racist ­attacks against Asians in Australia, as colleagues in Canberra delivered the same message to the Chinese embassy.

Foreign Minister Marise Payne and Tourism Minister Simon Birmingham were unable to challenge the ruling themselves because their Chinese counterparts refused to take their calls.
Even the race-toxic ABC suddenly realised it needs to balance its psuedo-journalism:
Chinese international student Mr Zheng, who did not want his first name used, told the ABC that Chinese people in Australia — including international students and Chinese-Australians — were having a hard time as the diplomatic tension between China and Australia escalated.

The 28-year-old, who is studying a masters degree in biomedicine at the University of Adelaide, said he felt safe in Australia over the last four years, and felt the warning was more of a Canberra-Beijing spat than a genuine concern for the safety of millions of students in China.

"The first warning [over the weekend] for travellers was not even necessary, and this one for students has gone too far," Mr Zheng said.
But neither should kid themselves. The CCP isn't the slightest bit interested in racism. That's just a tactic. Rather, this is the next scaling up of the war on Australian democracy.
So, we should let it run. Don't kowtow. Push back even harder. It's self-evident that we're better off decoupling from the Chinese economy and CCP coercion sooner rather than later.
As it is currently constituted, the Chinese government is ruinous to our way of life and not worth a few dollars more we can recoup elsewhere.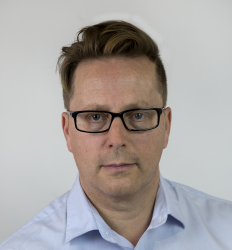 Latest posts by David Llewellyn-Smith
(see all)