Via The Australian:
Australian barley on its way to China has been diverted mid route to Japan and the United Arab Emirates following China's decision to impose punitive trade tariffs on the grain.

Four ships carrying Australian barley have changed course or cargo after rising trade tensions led to China — Australia's biggest barley buyer — enforcing an 80 per cent tariff on the grain, costing regional communities at least $500m.

Grain exporters, including Australia's biggest, Perth-based CBH, have been in talks with Japan, Vietnam, Saudi Arabia and other countries to sell barley originally destined for China.

While new sales can take weeks to arrange, ships loaded with barley have changed course immediately.
So, defending our sovereignty and freedom cost us a one week delay in grain shipments.
China has very limited power over Australia on trade. Commodities are fungible and go somewhere else.
Services are more vulnerable but even then if it causes a short term blip in growth, the AUD falls, and we pick up other market shares elsewhere.
Ignore Chinese trade threats. They, like so much about CCP China, are one giant bluff.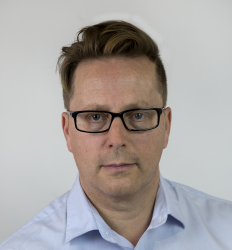 Latest posts by David Llewellyn-Smith
(see all)